4 Obstacles to Effective Project Sponsorship — and How to Overcome Them
In a survey by change management research organization Prosci, project teams were asked to identify the greatest contributor to success when managing change — and the universal response was "executive sponsorship." Yet, project managers consistently report a lack of visible and active sponsorship on the part of their leaders. In fact, nearly 50 percent of teams rate the effectiveness of their project sponsor as poor to fair.
Nonprofits are going through rapid changes. Read our executive guide: The Nonprofit's Guide to Change Management
In our experience working with nonprofits on projects that introduce significant change to the organization, we see four common themes that limit leaders' positive impact as sponsors:
Change saturation
Quite simply, executives who are serving as project sponsors are overwhelmed by the number of projects they have to champion. As the project count goes up, their ability to effectively sponsor multiple initiatives, be visible and active, and build critical sponsor coalitions declines. For example, it's not uncommon for a nonprofit to simultaneously have underway a major CRM implementation, a capital campaign, construction, staff restructuring, and other efforts — each creating its own significant changes.
One effective solution to this challenge is to share the load among a coalition of sponsors within an organization, each of whom has responsibility for employees or systems impacted by a major transformational project. For example, in a major CRM implementation project that impacts the Development, IT, and Marketing departments, an effective sponsor coalition might include the CIO, VP of Development, and VP of Marketing.
For more on executive sponsorship in nonprofit organizations, download our free resource: The Secret Weapon of Nonprofit Technology Transformation 
Role disconnect
While many nonprofit leaders are willing and able to sponsor projects, some are unaware of what their role should really be. A significant number, for example, may believe their role is limited primarily to securing initial approval and funding, or giving a pep talk at a kick-off meeting.
Many project teams struggle with communicating their needs to their sponsor, in large part because they're uncomfortable with directing a superior. In our experience, the most successful project managers speak with their sponsor early on about roles and responsibilities. By framing the conversation along the lines of, 'What is important to you on this project, what do you need to succeed in your sponsorship role, and how I can support you?', it emphasizes the importance of collaboration — not only that between the project manager and the sponsor, but also with each key role on the project.
Change management is key to ensuring a successful project. Download our free guide: The Secret Weapon of Nonprofit Technology Transformation
Lack of knowledge and/or ability
Many project managers and teams assume that senior leaders naturally have sponsorship knowledge and skills when, in fact, they need varying degrees of assistance and coaching. That assistance can range from help with key talking points for an email or speech to coaching conversations on how to leverage their role as a leader on a project. It can come as a surprise to many project teams that most executives welcome this support.
Fortunately, nonprofits often have a number of individuals well suited for supporting a major transformation project, such as leaders in Communications, Marketing, or Fundraising. Utilizing the talents and skill sets of these individuals to help with sponsor messaging and communications, for example, can be crucial. The key to an effective sponsorship is the close collaboration of individuals who support the effort.
The wrong leader for the role
In some cases, the real issue may be that the wrong project sponsor was engaged for a particular change effort — whether the disconnect is due to the leader's unfamiliarity with the area of change or a lack of direct connection with the stakeholders. In other instances, sponsors may delegate their strategic role to others whose jobs are more tactical, or who don't have the power to influence the project's direction or outcome.
In many such situations, a more effective solution is a coalition of sponsors. For example, the COO and the CDO could be effective as co-sponsors of an organization's CRM implementation project. The CDO could focus on making sure the system will help the organization achieve its fundraising goals, while the COO could focus on ensuring the project meets the organization's infrastructure and system needs.
The key takeaway for project sponsorship
In short, when an organization undertaking a major change project lacks an effective sponsor — for whatever reason — it can have significant, widespread, and negative impact upon the project. Whether the impact is manifested by increased resistance or slower overall progress toward the organization's goals, a lack of leadership can harm the entire organization. This is why it is critical for nonprofit leadership to understand the real role of an executive sponsor, and how to prepare and support leaders to successfully fill this key position.
About the Authors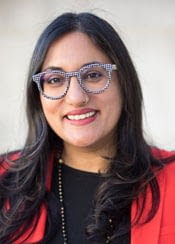 In 1998 Smita starting work on the front-line of the nonprofit sector helping organizations with fundraising, technology strategy, and operations streamlining. Since then she has worked with hundreds of nonprofits implementing strong business practices, technology and change management strategies to...
Read More
Catherine has served the nonprofit sector for over 20 years, defining and guiding the strategic pathway for technology, digital transformation, marketing, and fundraising at the Canadian Cancer Society and others. She is skilled at understanding and addressing the human concerns...
Read More
Categories: