3 Ways Higher Education Institutions are Innovating with Salesforce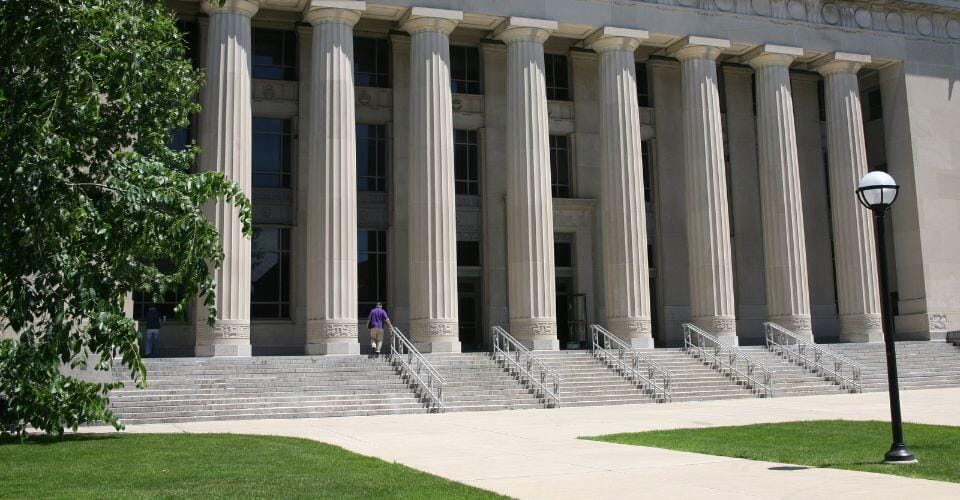 Many higher education leaders are seeking innovative ways to interact more effectively with donors, alumni, and other constituents. They're also continually looking for new approaches to improve the experience of those audiences in today's evolving digital world.
Here are three ways that higher education institutions are using the Salesforce platform and ecosystem to provide a better donor and alumni experience while improving the results of their advancement efforts:
1. Offering an integrated donor/alumni portal.
The connections you make with donors and alumni are critically important for higher education advancement and alumni relations efforts. A highly effective touchpoint with those audiences is a donor/alumni portal.
Many higher education institutions offer some way for donors and alumni to access their accounts with the institution online. This online gateway gives individuals the ability to do things like update their contact information and email preferences.
Using Salesforce, some higher education institutions are taking their donor/alumni portals to the next level. They're creating portals that allow donors and alumni to not only update basic information, but also share their interests and communications preferences as well as easily find information they're seeking. What makes the portal highly effective is that it's tied into the data housed in the institution's Salesforce product.
Here's a practical example of the power of a Salesforce portal: Higher education institutions can allow donors to log in to the portal and access tax receipts for their donations. This is a simple, yet highly effective way to give donors a smooth and convenient experience.
From the organization's perspective, the portal offers a centralized place to capture information about donors and alumni, such as their levels of engagement with the institution. This data provides insights that make it easier to create targeted fundraising and marketing campaigns.
2. Building a sophisticated online store experience.
Some higher education institutions that have adopted Salesforce as their customer relationship management (CRM) solution are using Salesforce Commerce Cloud to build sophisticated online store experiences.
This approach allows their donors and alumni to do multiple things in a single online session – such as make a donation and allocate it across multiple designations or funds, purchase a ticket to an event, and buy university merchandise. The result: Alumni and donors have a great online experience that rivals that of the ones they have every day with large retailers.
Another benefit is that Commerce Cloud makes it much easier for an organization to create a complex and integrated online store experience than to build an online store from scratch.
3. Using technology with innovation that's built in.
Of course, one way to innovate is to select a software platform and ecosystem that consistently builds innovation into the products themselves.
Salesforce provides product updates/upgrades three times each year – offering new product functionality and enhancements in each release. Likewise, many products built on the Salesforce platform – including the ascend solution for higher education advancement from UC Innovation – provide updates and upgrades three times each year.
This cadence of product updates builds a mindset of innovation into the Salesforce ecosystem, helping to ensure organizations using the products always have the latest and greatest technology to help them succeed in today's digital age.
Here's an example of innovative functionality in a Salesforce-based product: UC Innovation's ascend application comes with 120+ out-of-box report templates. A large majority of these templates are designed to be used for Voluntary Support of Education (VSE) survey responses and are updated annually based on new VSE survey requirements. UC Innovation has committed to building more report templates based on evolving higher education sector needs. Current report templates in the product roadmap include CASE Alumni Engagement Metrics (AEM) survey response reports, campaign reporting, and reports centered around memberships and events.
Learn how you can use Salesforce to understand your donors better, anticipate alumni needs, and provide an outstanding experience for donors and alumni. Read the guide, Transforming Advancement and Fundraising in Higher Education with Salesforce.
Start innovating now.
While innovative technology provides a foundation for innovation, getting the most out of the technology requires time and expertise. If your organization wants to take more innovative approaches to donor and alumni engagement, but needs an extra hand, Heller Consulting is ready to help.
As a Salesforce implementation partner and a UC Innovation ascend implementation partner, we keep tabs on new product capabilities that are coming out of the Salesforce ecosystem. We can help you create a clear strategy for your organization's technology as well as provide managed services to give you the level of help you need when you need it. Learn more about our services for higher education institutions.
Categories: