The Transformational Power of Microsoft Cloud for Nonprofit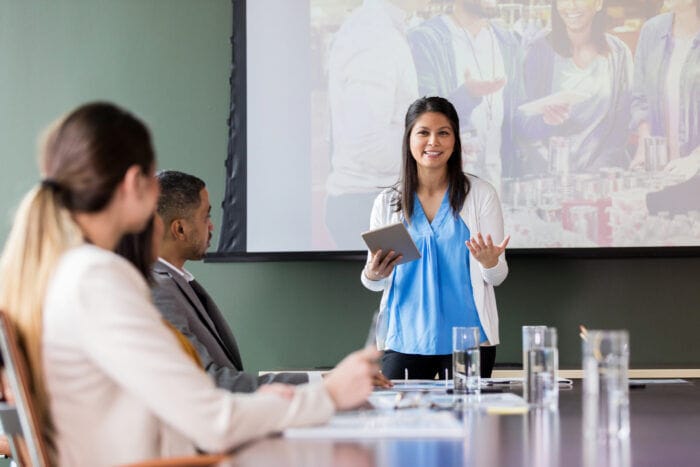 Microsoft's recent launch of Microsoft Cloud for Nonprofit takes the Fundraising and Engagement solution and makes it a full-service nonprofit toolset that includes volunteer management, engagement with all types of supporters, and program management tools that will allow you to see the direct impact of fundraising dollars on your mission objectives. It showcases Microsoft's commitment to the nonprofit industry and dedication to continual improvement. Generally available worldwide on November 2, 2021, and with new capabilities, Microsoft Cloud for Nonprofit can transform daily operations for nonprofit marketers, fundraisers, volunteer managers and program managers. We're thrilled to be an official launch partner for this solution!
What is Microsoft Cloud for Nonprofit?
Microsoft Cloud for Nonprofit is built on top of the Nonprofit Common Data Model and is backed by Microsoft's world-leading security. Out of the box, the solution addresses common nonprofit use cases and gives you a holistic view of supporters so that you can build engagement across volunteering opportunities, fundraising efforts, and your programs.
Key areas of the solution include:
Marketing toolkit
Pre-built constituent engagement journeys that will nurture donors based on their philanthropic histories that will help you convert donors to volunteers and vice versa. The Microsoft Cloud for Nonprofit offers a wide range of these constituent journeys to choose from, meeting you where you are and allowing you to build and scale your marketing and engagement efforts.
Volunteer Management
Volunteer Management is a Power App that enables nonprofit volunteer managers to manage the day-to-day business processes for recruiting, training and retaining volunteers more effectively. This is a robust volunteer management solution that out-of-the-box will allow you to manage both individual volunteers as well as schedule and manage corporate and group-based volunteers.
The Volunteer Management Power App is fully integrated with Microsoft Teams, allowing volunteer managers to collaborate as they work.
Volunteer Engagement
Volunteer Center offers a template website built on SharePoint for your existing volunteers to learn about your organization and access training resources. When you are ready, you can add the Volunteer Engagement portal which offers your volunteers and potential volunteers a secure, branded private experience that supports the full range of volunteer engagement from application, scheduling, profile and interest management, and more. Built on the Microsoft Power Platform, this volunteer engagement portal meets today's modern volunteers where they are with self-service options in a secure environment.
Program Management
Building on the Nonprofit Common Data Model, this release includes tools for program managers to manage and track delivery of their programs to both individuals and partner organizations. Highly configurable, this model can be tailored to manage any organization's mission work, and tie fundraising revenue directly to specific programs and objectives. Combined with the pre-built PowerBI Program Impact Dashboards, this allows you to communicate the direct impact a donor's gift has made on your mission and provide proof points your programs staff can have on hand to provide to potential funders or for use in grant applications or reports.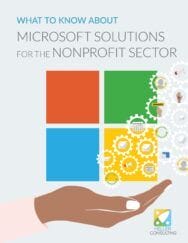 Learn more about getting started with Microsoft solutions. Download our free guide!
Backed by Microsoft's technology
Microsoft Cloud for Nonprofit uniquely brings together trusted cloud capabilities of the Microsoft stack aligned to the most common nonprofit needs, including constituent management, fundraising, grant management, volunteer management, and program management. By aligning once disparate data sources from across the organization, nonprofits can realize the full value of their data to help accelerate mission outcomes.
This nonprofit-specific cloud leverages the power of Microsoft Azure, Microsoft Power Platform, Microsoft Dynamics 365, Microsoft (Office) 365 and Teams – all connected through the Nonprofit Common Data Model (NCDM).
The Microsoft Cloud for Nonprofit is built on Microsoft's platform of security and compliance, empowering nonprofit organizations to stay in control of their data, navigate their risk and compliance, and leverage best in class security to manage sensitive constituent data and meet the most stringent privacy and security requirements worldwide.
How can I get Microsoft Cloud for Nonprofit?
With the launch on November 2, Microsoft introduces a 5-step process for acquiring the Cloud.
Confirming your nonprofit eligibility
Review the Nonprofit Solution capabilities and determine what's right for you at this time
Review the license pre-requisites for those solutions that you identified above
Access Nonprofit Grants and Procure licenses
Purchase the Microsoft Cloud For Nonprofit add-on license
Need help navigating this new approach? We can help. Get connected with our experts for a free, 30-minute consultation.
If you are an existing Fundraising and Engagement customer, you can add Microsoft Cloud for Nonprofit to your contract with the help of your Microsoft partner.
The Microsoft Tech for Social Impact team recommends working with an implementation partner to stand up the solution quickly and effectively, accelerate your time-to-value, and ensure the solution can work within your existing ecosystem and can be extended in the future as your organization grows.
What Does Microsoft Cloud for Nonprofit Cost?
Like most CRM solutions, that depends!
As noted above, depending on which solution elements you decide to implement, there are prerequisite licenses. Examples include:
Dynamics 365 Sales Enterprise and Azure App Services for Fundraising & Engagement.
Dynamics 365 Marketing for constituent engagement journeys
PowerBI for the Programs Impact Dashboards
Power Apps for volunteer management
SharePoint for Volunteer Center
Microsoft currently offers qualified nonprofits 5 free licenses for Dynamics 365 Sales Enterprise, up to 10 free Power Apps licenses and an annual Azure grant for $3,500. Azure services are considered metered services – that is they billed based on consumption.
With the launch of Microsoft Cloud for Nonprofit, Microsoft is introducing two plans for this powerful solution, allowing nonprofits to reach out to Microsoft Support directly with any issues with the solution.
There are two options:
Basic Plan: The basic plan is free, and includes access to Fundraising & Engagement, Volunteer Management, the volunteer website using SharePoint.
Standard Plan: This option includes everything in the standard plan as well as the more advanced features such as constituent journeys and the program impact dashboards. The standard plan also comes with customer success resources, including:
Industry-specific support 24/7
Access to advanced training benefits
The Standard Plan pricing will depend on the size of your organization:
$750 per month or $9,000 per year for nonprofits with 250 or fewer employees
$2,000 per month or $24,000 per year for nonprofits with more than 250 employees
Want to Learn more?
Download the Guide
We put together an overview of Microsoft solutions for nonprofits, including Microsoft Cloud for Nonprofit.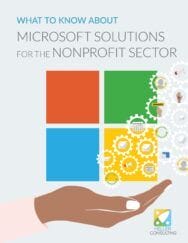 View the Pricing Datasheet
To get more details about what this would cost for your specific organization, download the pricing datasheet.
Let's Get Started
Heller Consulting is ready to help you determine if Microsoft Cloud for Nonprofit is right for your organization. The Heller team participated in previews of the solution and provided feedback based on the needs we see from organizations every day.
We are proud to be a Microsoft Cloud for Nonprofit launch partner, and we are ready to come alongside you as you develop a business case and roadmap and implement and support the solution.
Join the list
Want more nonprofit tech resources delivered to your inbox? Fill out the quick form below!