Is Your Nonprofit Taking Advantage of the Latest Pardot Features?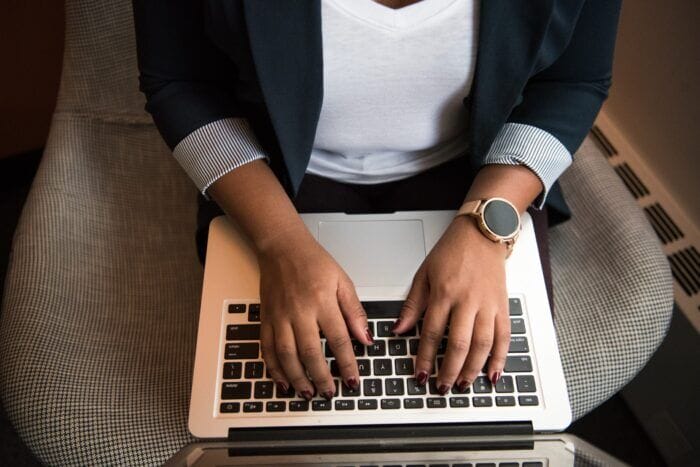 If you use Pardot for marketing automation, you're probably aware that the Salesforce Winter '22 Release included lots of Pardot enhancements and new features. But is your nonprofit putting them to use?
The Salesforce Spring '22 Release is just around the corner (with more Pardot features and enhancements coming in February 2022). So, now is a great time to make sure you're taking advantage of all that Pardot has to offer.
Here are some of the top Pardot features available from the Salesforce Winter '22 Release and why we at Heller Consulting are excited about their potential for nonprofits:
1. Drag-and-drop landing page editor
This is an exciting new feature. It's built on the same code base as the new Lightning email builder tool, which was released about a year ago and has continued to receive enhancements. The email editor tool has now matured to the point that many organizations are beginning to use it instead of or alongside the older "classic" email editor tool for quicker, simpler email building.
Similarly, the new drag-and-drop landing page editor offers an easier, faster way to build landing pages. We see this as a big benefit because you can now use the same familiar drag-and-drop experience for creating both emails and landing pages in Pardot – saving your staff time and hassle. This functionality also gives more people, with a broad range of skills, the ability to build and maintain nice-looking, responsive landing pages.
2. Lightning emails in engagement programs
Speaking of the newer Lightning email builder tool, you can now include emails built with the Lightning email tool in the engagement programs you build within Pardot's Engagement Studio module. In the past, you were limited to sending those emails as individual list sends. This new capability is another reason we see more organizations feeling more comfortable with, and enthusiastic about, moving to the Lightning email builder tool over the classic email editor tool.
And here's something to look forward to: The Salesforce Spring '22 Release will include the addition of supporting Lightning Builder emails in automation rules and completion actions.

3. Custom components for email content builder
While you've had the ability to use standard components (such as images and buttons) in Pardot's drag-and-drop builder, now you can add custom components. This new feature offers tons of flexibility and efficiency to help you make your emails more engaging.
For example, you can set up a webinar and pull the details of that webinar into an email using drag-and-drop functionality. Or, drag-and-drop a video into the body of an email.
4. "Slack notification" for completed actions

As a beta feature, Pardot can now integrate with the Slack productivity tool (which is now a Salesforce product) to give you Slack notifications when key prospect actions take place. So now you can, for example, set up Pardot/Slack to send your fundraising or marketing team notifications when email recipients who meet specified criteria click through to visit a specific donation page. In this case, your staff can quickly see when donor prospects indicate interest in a call to action and reach out to them immediately or when appropriate.
5. Prospect mailability insights
This is another time saver. Now, the fields that determine if a prospect will receive your emails or not are viewable in one place on the contact record (versus being buried several clicks deep). This practical feature makes it easier and faster to check if a contact has opted out and/or is marked as "do not email." It also makes it easier to see if soft and hard bounces have been detected.
6. New and updated user permissions
Related to mailability updates, you now can employ new user permissions, including "update do not email," "reset hard bounce count," and "reset soft bounce count." With this feature, you can restrict which users can and cannot update important details related to prospect mailability – giving you greater control over your email list and protecting you from compliance-related issues.
7. Einstein key account identification
This feature allows you to use artificial intelligence (AI) to surface accounts with the highest likelihood to take action on your marketing or fundraising campaigns.
8. API updates with documentation
The Pardot API received multiple updates, including moving the developer documentation alongside the rest of Salesforce's similar documentation. While this development may not directly impact the typical Pardot user, it is a big help for developers and will eventually lead to new features that will benefit everybody.
Take the next step
With exciting (and practical!) new Pardot features available now, and more enhancements and features just around the corner, it might seem overwhelming to start using them all. But there's no need to fall behind.
The Heller Consulting team is ready to help you implement these new capabilities so you can be sure you're getting the most out of Pardot for marketing automation. Contact us today to get started.
Join the list
Want more nonprofit tech resources delivered to your inbox? Fill out the quick form below!
Categories: