Brainstorming Tools for Your Nonprofit's Technology Projects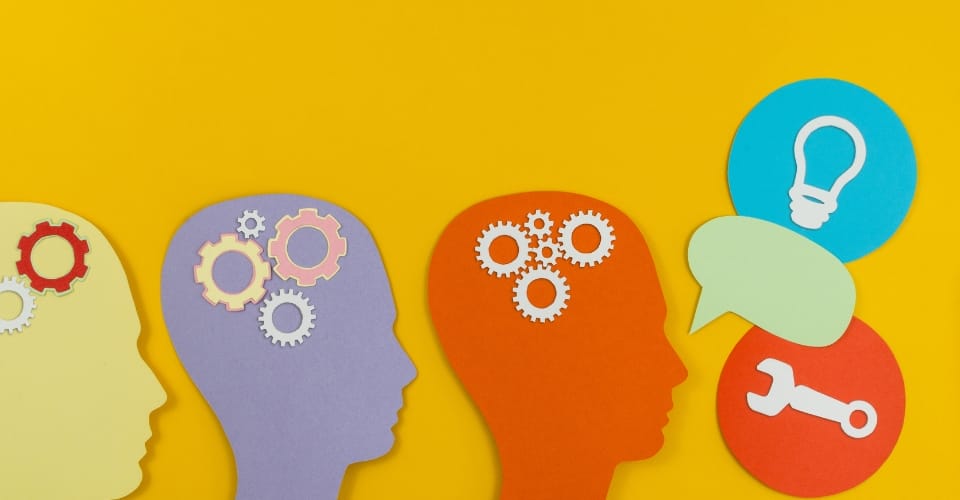 When your nonprofit organization is embarking on a new technology project, you might not think of brainstorming as something you need to do. But, in fact, it's an important step in building a strong technology strategy and a culture of continuous innovation and improvement.
Why? Because technology strategy is about more than just implementing new technology. It's about having the right tools and buy-in in place to help you meet your organization's goals.
That's why here at Heller Consulting, we work with our clients to move from a technology-only mindset when developing their technology strategy to one that includes an eye toward improving business processes and thinking innovatively.
An important part of that work is brainstorming.
Brainstorming helps to generate fresh ideas. It also gives individuals a chance to voice their thoughts. In turn, that helps to improve team morale, make people feel more connected to technology decisions, and ultimately build organization-wide buy-in for technology projects.
Brainstorming tools for your nonprofit's technology projects

In my work with nonprofit clients here at Heller Consulting, I employ dozens of brainstorming techniques. While they each have their own purpose, there are a handful that I consider my go-to tools for ideation. Here are three of my favorites:
Free-form Brainstorming

This technique can be highly useful when you want to generate a lot of ideas and options to choose from. It can also be helpful when you aren't sure which direction you want to take.
It's a relatively informal way of gathering ideas – especially at the beginning of a project – to help you do things like:
Develop a purpose statement for your technology or process improvement project
Gather initial requirements for your project
Identify which projects or business processes should be addressed
This technique focuses more on quantity than quality and starts with the concept that "No idea is a bad idea". It involves inviting your team (people involved in the technology project at hand) to a brainstorming meeting. This meeting might be a virtual or in-person. You can use a virtual or physical whiteboard tool to present a sentence to the group that they can then complete using sticky notes. This technique also helps when you have team members who are less likely to speak up or have only a few team members who dominate conversations.
Here's what that might look like if you were  identifying projects your organization should focus on:
Brainwriting
Brainwriting is a helpful technique when you want fewer, more fully-formed, and greater-quality ideas. It's a more structured way of gathering ideas.
It's particularly helpful when you need to improve processes and want to identify pain points and generate (or confirm) ideas about how to improve them. It's also helpful for teams that need more organization in a brainstorming session.
With this technique, you present participants with a question, such as "How might we ____?" Each person answers the question, and then passes the idea to the next person, who then uses the idea as a trigger for adding to or refining the idea. The key here is not to shut down the process. Each idea should build on the previous one until each idea has made its way around the room to everyone.
Five "Whys"

This simple technique is a different form of brainstorming. The idea here is to get to the bottom of something by asking "Why?" repeatedly. It's a powerful tool for finding the root cause of an issue or narrowing in on a useful answer to a question.
Here's a simple (yet common!) real-world example of how this could be used for business process improvement at a nonprofit organization: Say your nonprofit has a process in place in which your donor "thank you" emails must be reviewed and approved by five different people in the organization before they can be sent.
When you ask "Why?," the answer is, "Because that's our policy."
Again: "Why?" The answer: "Because there were mistakes in our previous software system."
"Why?" "Because the email automation process didn't work correctly, and people received thank you notes with incorrect information in them."
Aha! In this case, you only needed to ask "Why?" three times. But now you've uncovered that you don't really need five people to review and approve each thank you note. Your old system simply was not configured properly. By fixing the configuration of the email automation, you can reduce manual processes and save staff time that's better spent on higher-value activities.
Take the next step with your nonprofit's technology strategy
Here at Heller Consulting, we use brainstorming techniques like the ones in this article to help nonprofits develop their technology strategies. We also help organizations select the right software solutions to meet their goals, implement the technology, and improve business processes to use the technology in a way that helps them deliver on their missions.
Contact us today to learn more about how our technology strategy and implementation services can help your organization work more efficiently, interact more effectively with donors and constituents, and stay resilient as technology and the world around us change.