Improve Your Nonprofit's Business Processes and Build a Culture of Innovation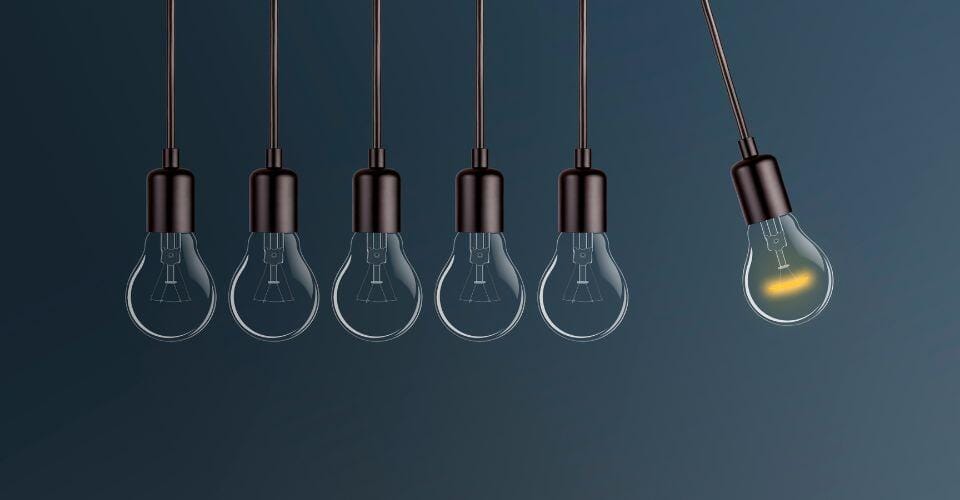 As a nonprofit professional, you might have noticed that the demands on nonprofit organizations are increasing. Board members, donors, and other external stakeholders are looking to nonprofits to inspire more people to support the organization's mission, raise more money, and better tie dollars to mission impact. How can you improve your nonprofit's business processes to meet these demands?
It can be tempting to view these challenges as simply technology problems to solve. But while technology is closely tied to reaching an organization's goals, I encourage you to think about things a little differently.
It's critical to get out of a technology-only mindset and focus on the processes and people that your organization's technology supports. By viewing technology decisions and your organizations work through the lens of processes and people, you can start to uncover processes that might be blocking technology innovation and ultimately making it harder to reach your organization's goals.
Applying business process improvement methodology to your nonprofit
Many nonprofits are looking to improve their processes, but they aren't sure exactly how to go about it. It's understandable: There is a wealth of resources out there for the corporate world, but not much for the nonprofit sector.
But don't let that stop you. With some innovative thinking and proven approaches, there are great opportunities to rework your processes for the better.
I've worked in the nonprofit sector for more than 10 years. I am also a Certified Six Sigma Black Belt – a set of methodologies, concepts, and tools that focuses on process improvement using data analysis and process mapping. It was developed primarily as a way to improve processes in manufacturing, but some of its principles can be highly effective when applied to help nonprofits work more efficiently.
Let's take a closer look at some these ideas, which can help you to not only improve individual processes but also develop a culture of continuous innovation and improvement.

Building a culture around innovation
What does building an innovative culture have to do with process improvement? The goal of developing an innovative culture is to have an environment in which idea-generation, exploration, and curiosity is championed. In nonprofits, that innovative culture can be focused on how to impact the mission.
To create this type of culture, it's important to encourage employees to have an innovative mindset in which they are consistently asking, "What would happen if…".
That's when creative ideas and impactful solutions begin to emerge.
At the highest level, developing an innovative culture must come from the organization's leadership. It should be clear that everyone in the organization is encouraged, and expected, to continually be thinking of new and better ways to impact the organization's mission.
Starting with a purpose statement

Within an innovative environment, you can begin to address individual processes. Defining the purpose of a project is an important first step in any process improvement project. It defines what innovation is needed and rallies people around a central goal.
An easy way to start is by filling in the blanks of this purpose statement:
The purpose of [project] is to [what you want to improve] so that [what's your outcome/target audience's desires].
Here's an example: The purpose of our food distribution project is to ensure that food is distributed faster and easier so that people in need of food do not have to wait in long lines.
This statement is designed to get you to outcomes!
A big factor in successfully defining a purpose is including your staff in the process of creating the purpose statement. Ask them to fill in the statement with as many possibilities as they can think of. By doing this, you'll get an understanding of where the biggest pain points might be. It will also give you an idea of where you might need to focus any improvement efforts. And again, you'll be using that innovative mindset here by asking your staff to brainstorm what the purpose might be.
With this purpose statement exercise, you'll see improved morale and buy-in around the project, improved understanding across the organization, and a guidepost for what success should look like.
Combining innovation and process improvement

The next step is to tackle the process improvement project. The methodology I recommend is a combination of focusing on processes that relate to your purpose statement and innovating on pain points and solutions. Here is an overview of the five steps in this methodology:
Understand the current state of the process.

Start by defining the current state of your process. I like to work with the people who are doing the day-to-day work to build a step-by-step, detailed process map.

Identify pain points.

Ask those same people to identify the possible pain points in that process map. This starts to open their minds to the possibility that the way they've been doing things may not be the best way to do things. A common example is points in the process in which people are waiting for a review, response, or approval.

Prioritize the biggest pain points.

Ask the same people, "Of the pain points identified, which are the biggest ones that we need to focus on?" Identifying the top pain points allows you to be realistic and gives you greater chance for a successful project.

When I ask people to prioritize pain points, I typically ask them to use a simple 1, 3, 5 rating, or basically a Low, Medium, High rating. Then, I can easily add them up and sort them from highest to lowest.

Ideate solutions for the biggest pain points.

Next, ask the question "How might we solve for this pain point?" Here's where that innovative thinking comes into play again. Get everyone to come up with all of the ways they might make the pain point disappear or lessen the negative impact on your "customer" and your mission. For example, if the pain point is waiting in lines for food, maybe you increase the number of food distribution stations.

Create a future state.

From there, your core project team can select the solutions that make the most sense for the organization. This includes creating the direction for the future state of the process and grounding the solution in technology.
This is a high-level overview of the methodology; each step involves detailed collaboration. By taking this approach, I've consistently found that the process improvement methods provide the focus a project needs for bigger impact while innovation provides the ideas that fuel the improvement.
Take the next step for process improvement at your nonprofit
Here at Heller Consulting, we help nonprofits to not only select and implement technology, but also improve business processes to use their technology in a way that helps them deliver on their missions.
Learn more about our business process improvement services that can help your entire organization work more efficiently, interact more effectively with constituents and donors, and stay resilient in times of change: Contact us today.
Join the list
Want more nonprofit tech resources delivered to your inbox? Fill out the quick form below!