3 Tips for Making the Transition from Corporate Leader to Nonprofit Leader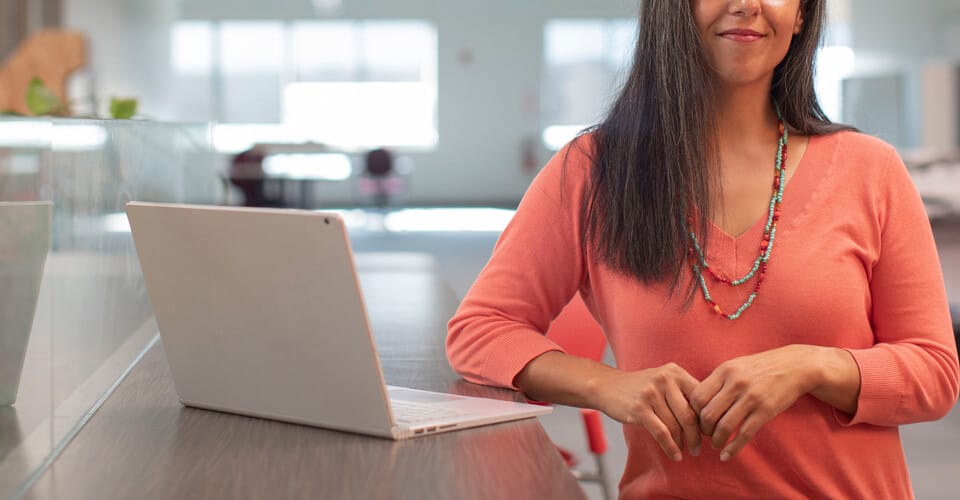 Here at Heller Consulting, we've seen a growing number of executives in the commercial sector moving into leadership roles in the nonprofit sector. This is an exciting trend, as leaders from the for-profit world can bring valuable skills and fresh perspectives to the nonprofit space.
However, while for-profit and nonprofit organizations have some similarities – both must find ways to solve business challenges and achieve their missions – there are differences as well.
If you're a new nonprofit leader (or are thinking about making the sector switch), here are three things to consider:
1. Listening and observing is time well spent.
When you move into any new role in your career, it can be tempting to jump right in with ideas and suggestions – especially when you bring years of experience and skills to the table. But as a new leader in the nonprofit sector, keep in mind that things might be accomplished in different ways than you're used to.

Take time to listen and observe. See how things are done. Understand why they are done the way they are.

You might find that processes that didn't make sense to you at first make perfect sense when you understand the new context. Or you might uncover opportunities to make big improvements. Either way, your time will be well spent to understand how and why processes work and how relationships are built and maintained.


2. Things might not be as inefficient as they seem.
You might find that things seem less efficient in your nonprofit organization than what you're accustomed to in the commercial world. Sometimes, that might be true.

But keep in mind that the way people work together in the nonprofit sector often has a lot of heart and purpose and yields its own rewards that For example, in the corporate world, the goals of managing customer service cases might be to resolve the cases as quickly as possible and handle more tickets per hour. In comparison, in the nonprofit environment, a constituent who calls in might be seeking resources and might also value more time with staff for conversation and empathy. The goal in this case might be to have more meaningful connections with people when they call, rather than focusing on the volume of calls handled.


3. Consensus decision making has its benefits.
Many nonprofit organizations rely on consensus decision making. This might be new (and even a little uncomfortable) to you if you've spent most of your time in the corporate world, where decision making can be more hierarchical and owned by departments. But it can offer more benefits than you might think.

For example, in our technology selection and strategic services work with nonprofits, we typically bring in a broad group of individuals from across the organization to identify objectives, talk through various scenarios, and make decisions together about how the organization will move forward.

This can seem inefficient to someone who is not accustomed to the process. But in reality, organizations that go through this process are investing in change management, which helps to build buy-in among people impacted by change – ultimately increasing the likelihood of a project's success.
Becoming a new nonprofit leader can offer great rewards, but it can also take some adjustment. If you're new to the sector (or even if you've been around for a while but could use a sounding board to work through a new initiative), our team of executive coaches can help.
Check out our Nonprofit Leadership and Technology Coaching service, and contact us to learn more about how we can assist.
Join the list
Want more nonprofit tech resources delivered to your inbox? Fill out the quick form below!
Categories: