2023 Nonprofit Technology Trends to Help You Stay Ahead of the Curve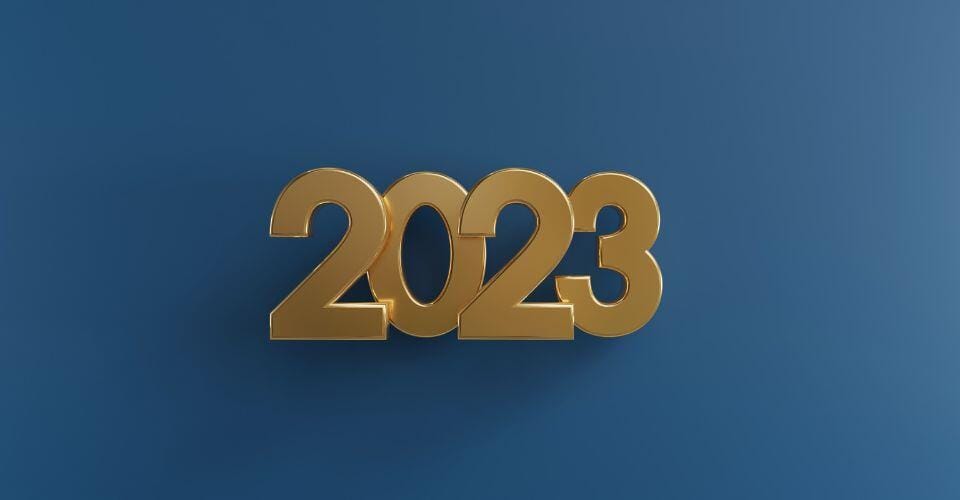 Today, nonprofits are looking forward and thinking strategically about how to best put technology to work to achieve their goals. That's why we published our 2023 nonprofit technology trends report – to help nonprofit leaders like you understand the key trends that are shaping the sector.
Here are some highlights from the report, Staying Ahead of the Curve – 2023 Digital Transformation Trends for Nonprofits:
1. Nonprofits are thinking about data in new ways.
There was a time when many nonprofits collected as much data as possible to gain insights into donor and constituent behavior and use that data for marketing and fundraising. While nonprofits still consider data to be vitally important, their focus is shifting toward gathering higher-quality content that is most relevant to their missions and goals.
Nonprofits are starting to recognize the drawbacks of collecting and holding on to too much data, especially (but not exclusively) when moving to a new technology system. For example, too much data can increase data storage costs. Also, holding on to data you don't need can also slow down your software system. Plus, the more data you collect, the more you have to worry about keeping secure.
Keeping data streamlined and updated can help you:
Reduce technology costs
Improve the use of data to reach your goals
Keep data more secure
Read more about data in the report: 2023 Digital Transformation Trends for Nonprofits
2. Nonprofits are taking a more deliberate approach to technology.
The world of technology continues to change rapidly. In this complex environment, nonprofits are taking a more thoughtful approach to technology planning and implementation.
They're building out longer-term plans that focus on a full technology ecosystem versus individual software solutions. They're aligning technology plans with organizational goals and selecting a mix of tools that will work together to achieve their mission more effectively – even if they don't implement all software products immediately.
Three considerations for nonprofits in today's technology world:
In the past year, the nonprofit market's appetite for Microsoft has increased significantly. Microsoft Cloud for Nonprofit as well as Fundraising and Engagement, Microsoft's fundraising solution that is part of that cloud, have grown into a strong alternative to Salesforce. These solutions offer powerful and secure options for complex organizations.
Though Salesforce has a strong presence in the nonprofit market, some organizations are considering other options when evaluating their technology. The integration of Salesforce.org, the nonprofit arm, into the larger commercial organization is expected to continue to impact the nonprofit sector in 2023.
Blackbaud has made some incremental changes to some of its products, but we're continuing to see users moving from Blackbaud Raiser's Edge to Salesforce.
Read more about technology in the report: 2023 Digital Transformation Trends for Nonprofits
3. Nonprofits are looking for ways to weather employee turnover.
Nonprofits are seeking ways to attract and retain top talent. At the same time, they're looking to develop processes that help them through times of staff turnover.
Some strategies nonprofits can put to use include:
Training multiple staff members in key functions and processes within the organization's technology systems to ensure continuity in case of staff turnover.
Establishing data guidelines and protocols to ensure data is entered consistently, accurately, and securely.
Implementing a technology training program that provides new staff with the skills they need to get up to speed quickly, feel confident in their roles, and grow professionally.
Read more about how nonprofits are retaining talent in the report: 2023 Digital Transformation Trends for Nonprofits
Learn more about 2023 technology trends for nonprofits.
The shifting technology landscape continues to impact nonprofits. Learn more insights from our findings in the report: Staying Ahead of the Curve: 2023 Digital Transformation Trends for Nonprofits.
And if you'd like a hand with your nonprofit's technology strategy, the Heller team is ready to help. Contact us to get started.
Join the List
Subscribe to get nonprofit technology updates straight to your inbox: