2018 Reflections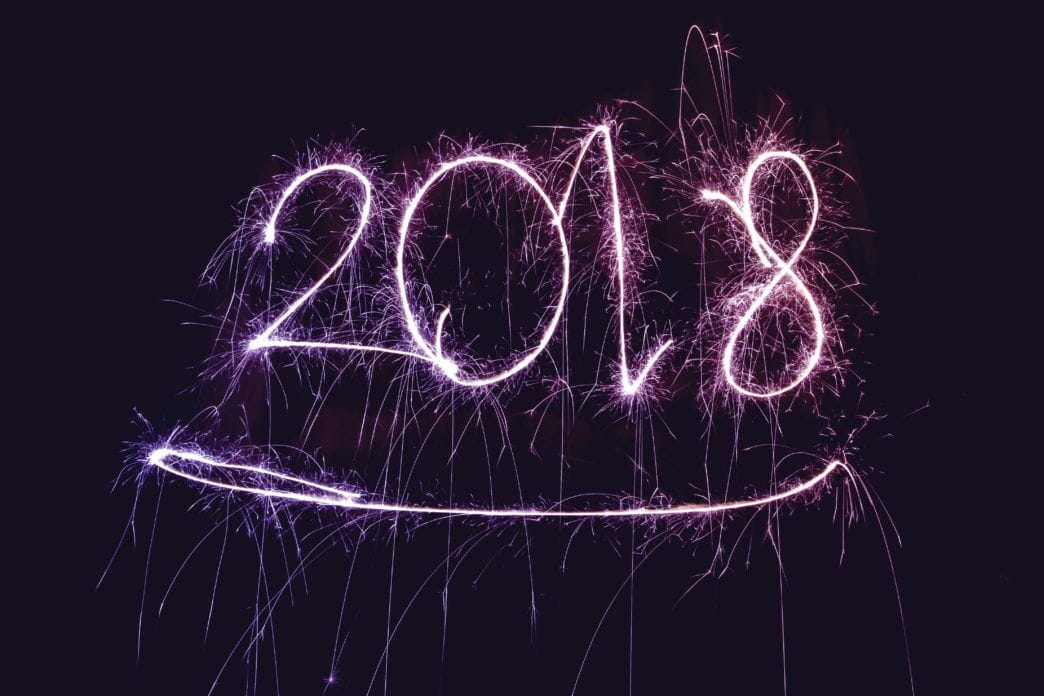 It's hard to believe that 2018 has come and almost gone. We've tackled big problems for our clients, solved challenging technology puzzles and collaborated to put forth some of our best work to date. Before we look ahead to an exciting 2019, we chatted with some of our team members about their 2018 reflections and what work inspired them this year.
What is something you achieved with a client that you are proud of this year?
"Something I achieved with a client was leading Marketing Cloud training sessions for Communities in Schools, from basic administration to using all the tools and features they had available. I am newly certified as a Marketing Cloud Email Specialist and trainings always generate great real-life questions that aren't on the exam. That's the exciting part and helps me improve the training plans for the future."  – Crystal Suarez
One of our largest successes of the year was launching Salesforce with Guide Dogs for the Blind (GDB). That project involved many of our team members this year:
"I was on that project for 2 years and it was some of the best work I've ever done. Meeting accessibility requirements is extremely complex and our combined Heller and GDB team really rose to the occasion." – Keely Jones
"We created a system for a service dog organization! And conducted training for 300+ staff across 17 different functional areas/teams." – Ralitza Zikatanova and Kate Bennet
Name a client organization or person that inspires you and why.
"Planned Parenthood of Greater Texas. I respect the work they do despite the adversity they constantly face. I'd actually been to their facility many years ago to deliver Raisers Edge training, and remember driving past protesters when I was entering their parking lot which was really unnerving and I realized it's something their employees and those they serve have to do every day." – Cynthia Coleman
"I am inspired by Etan Harmelech, the Vice President, Digital & Direct Marketing of Hillel International. We have helped them this year transition to a dedicated IP on Marketing Cloud and supported them with strategic support and targeted training. Etan is super committed to having a quality, strategic email program – he and his team put so much thought and planning into their communications and their segmentations. Etan may be the VP, but he is not afraid to get in there and do what's needed. He is interested in continually learning, and he is respectful of everyone on the team's expertise. He is a clear leader – one who has created a great working team by partnering with different business units. – Catherine Moore
"Children's Defense Fund. They have an amazing mission of advocating for underprivileged children with leadership that was heavily involved in the civil rights era reforms. Their team is highly dedicated and great to work with." – Joel Mulder
"A client that I admire and have the privilege of working with has been Human Rights Campaign.  I've always been a huge advocate for LGBTQ equality, being a constituent personally with HRC. I've so far enjoyed seeing and understanding other programs within the organization and getting to meet those within HRC who really make a positive difference in the LGBTQ community. To witness HRC's work that has touched and changed the lives of so many LGBTQ people, including my friends and family, really holds a special place in my heart. It's been amazing to be a part of their mission just by helping them build a structure and a "home" for their equality indices. Knowing that I got to be a part of that has been a heartwarming experience."  – Crystal Suarez
"A person that inspires me is Laura Peabody-Park from Guide Dogs for the Blind- she is a great leader for her organization, advocated for her users, was diligent about the project, thoughtful of everyone's needs and really helped champion that project towards a successful launch."  – Keely Jones
"The missions of all our clients are admirable so I can't pick just one. But one of my client highlights this year was taking a "juno walk" where I was blind-folded and taken on a short guide dog walk at Guide Dogs for the Blind. It was amazing to get a first-hand sense of the services our clients provide." – Kate Bennet
What is one thing you're grateful for that is related to your work?
"The opportunity for constant growth and development. I'm always learning something new no matter how big or small. This year I got my CCMP but yesterday I learned how to build a survey in Survey Monkey which was almost more exciting!" – Cynthia Coleman
"I am grateful for many things I think, but if I had to choose just one? It would be working with such a supportive and energetic group of people. When work gets tough or I'm just stuck, I'm always able to reach out to anyone really for help and support, in or outside of a project.  It feels great to know that I work with genuinely kind, supportive, and encouraging individuals."  – Crystal Suarez  
"I am grateful for all of the puzzles I get to help solve and all of the big questions I get to tackle." – Ralitza Zikatanova
"I am grateful for leaders who back me and support me. When I make recommendations, suggestions and ideas, I get the support of my manager and other executive team members. I am also grateful for the work the Diversity, Equality and Inclusion internal committee did this year and the openness with which our leadership approached a sensitive topic. As person that identifies along the LGBTQ spectrum, I am filled with gratitude that I have people above me who are supportive of who I am and how I identify." – Keely Jones
"Having a great team to collaborate with on all of our projects together. Especially when things get crazy, we get together and GSD." – Joel Mulder
 "Working in partnership with a client team or a colleague – when you feel like you have that true partnership, it's a really gratifying experience. With Hillel International, I feel like I am a partner with them, like we are working together to get to the best outcome for them and their audiences. With our internal team, I love moments when I feel like we are partners in the process, we can rely completely on each other, and we are both committed to a good outcome. When you feel that way, you don't mind putting in the extra time to support each other and the client because you are in it together."  – Catherine Moore
 "I am grateful for the entire Heller team. We all put the "team" in teamwork and it makes coming to work satisfying and enjoyable every day." – Kate Bennet
From all of us at Team Heller, we wish you all a wonderful wrap up to 2018 and new victories in 2019!
Categories: