Microsoft, Blackbaud & Salesforce: Changes Happening in Nonprofit Tech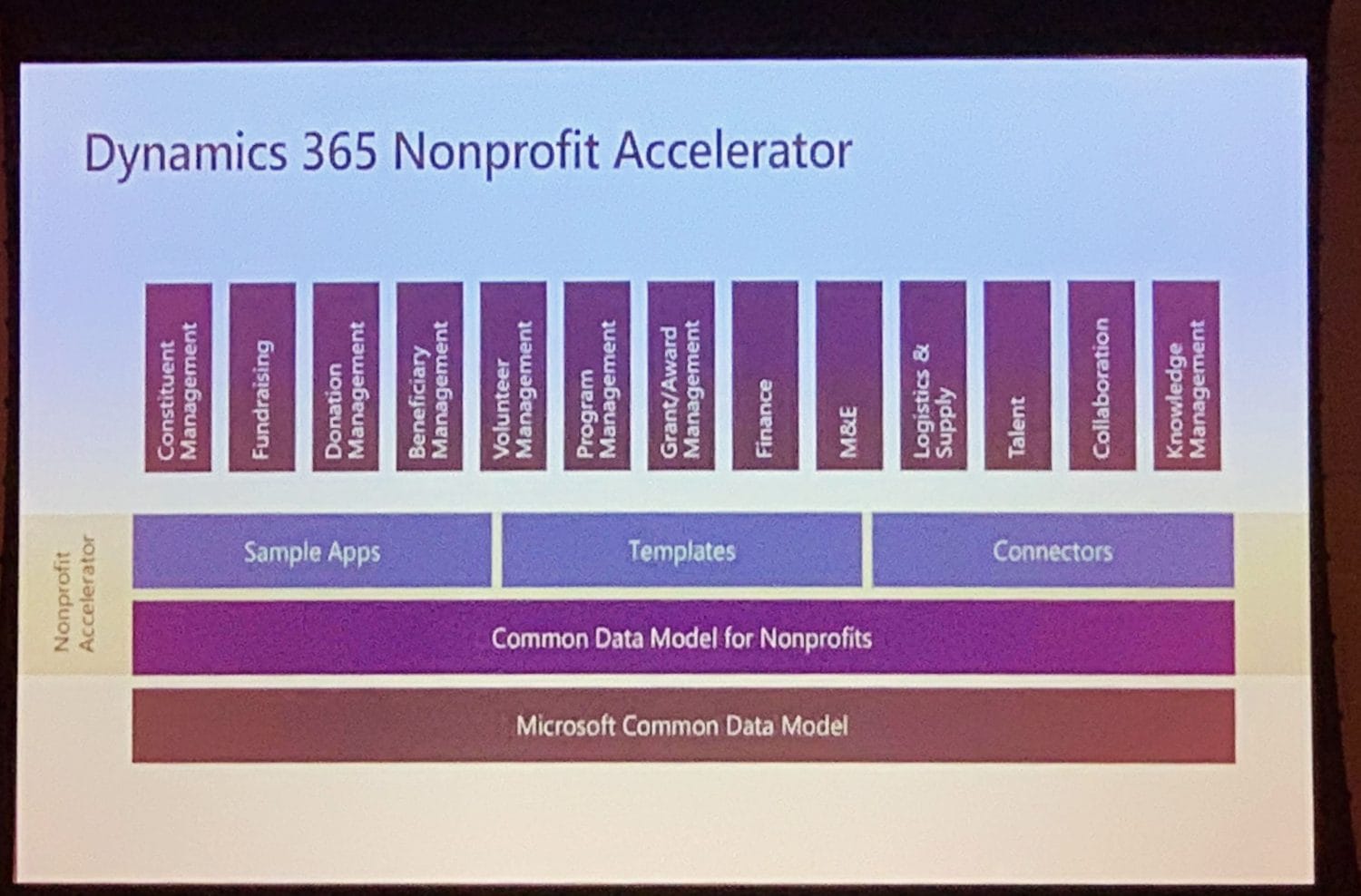 I'm happy to be attending the NetHope Global Summit in Dublin and Microsoft is shaking things up with the announcement of a new wave of development on nonprofit technology within their Dynamics CRM offerings. After decades of providing their software and other solutions for free to nonprofits, a generous but uncomplicated offering, they are now proactively leveraging their commercial solutions to address nonprofit needs. In our firm's twenty-plus years perhaps the only equivalent event has been the dramatic expansion of Salesforce.org's presence in the marketplace over the last several years. They have similarly leveraged commercial solutions and in the process disrupted the tight hold on the nonprofit technology market that Blackbaud had enjoyed.  This time, however, Blackbaud is embracing these developments and making their own important moves. At the same time, Salesforce.org continues its ongoing innovation. Let's unpack what this all looks like, and what it may mean for your organization.
First, Microsoft. What have they announced and why should you care? Over many years they've provided billions of dollars in free software, primarily their Office suite, and now the powerful, cloud-based Office 365. They've also had a small share of the CRM market with their MS Dynamics platform, but the level of development needed to make it truly nonprofit-ready kept it from competing on a large scale with Blackbaud and Salesforce. Now, at the urging of their nonprofit customers, they've formed a distinct group focused on Technology for Social Impact that is responsible for "translating" the power of their core commercial solutions so that they can effectively meet the needs of nonprofits. When Salesforce started doing the same several years ago, it had a tremendous, disruptive and positive impact, which continues to this day.  With Microsoft's unmatched scale, brand trust and pervasive presence in the sector, we are poised for another disruption.
The development with the greatest potential impact is the transformation of the MS Dynamics CRM platform for nonprofit use. Much the way Salesforce.org has successfully transformed the core Salesforce CRM solution through the added Nonprofit Success Pack, the Technology for Social Impact group has developed the Microsoft Common Data Model for Nonprofits on top of the core Dynamics Common Data Model. The CDM for Nonprofits will be expanded with a collection of apps referred to as the Dynamics 365 Nonprofit Accelerator. (The picture above is from Microsoft's presentation at NetHope.) They've announced an overall road map and initial applications built with partners – Volunteer Management built by WIPFLi, Nonprofit Resource Management built with Blackbaud, and an end-to-end CRM solution to be developed by Avanade. Each of these partnerships and applications is important, but for those of us who have been in this sector for many years, the most surprising is with Blackbaud (though the most impactful may be that with Avanade – more about that in a future post…).
Blackbaud partnering with Microsoft in this way is a big deal. In the past, Blackbaud has partnered only with much smaller organizations, some of them future acquisition targets. In October 2017, Blackbaud announced a partnership with Microsoft for use of Azure in its platform development work, but the new focus goes further into front-end solution development. Unlike many of Blackbaud's prior partnerships, however, Microsoft is clearly the much larger entity, and they bring the deepest possible technology resources. This partnership is part of the evolution we've witnessed under Blackbaud's new leadership of the last few years. Between Blackbaud's depth of sector knowledge and Microsoft's commitment and influence in the relationship, powerful and targeted solutions could be forthcoming.
Meanwhile, after several years of 30%+ year-over-year growth, Salesforce.org has gone from barely a hundred employees to almost a thousand – unprecedented growth for a nonprofit technology vendor. Their offerings continue to expand as well, with the most successful over the past couple of years being the introduction of Marketing Cloud into the nonprofit sector, and the continued development of the Nonprofit Success Pack (NPSP). Key announcements, in our opinion, from Dreamforce were a combination of nonprofit-focused solutions:
The Philanthropy Cloud solution for corporate giving
Expanded adaptation of commercial solutions like the Einstein artificial intelligence solution for the nonprofit sector
Commercial solutions that can be directly adopted by nonprofits with significant benefits, such as Integration Cloud, which is critical for tying together data from legacy and contemporary systems to achieve the coveted 360-degree view of the constituent
Further announcements are expected in the near-term regarding Salesforce.org's forward-looking strategy for fundraising solutions, particularly for larger nonprofits.
All of these movements raise significant questions for the nonprofit sector and for individual organizations. What solutions will be available? Which vendors will be addressing various business needs? How might vendors be partnering or competing, or perhaps both at the same time? How will the deepening involvement of commercial technology vendors continue to shape technology options for nonprofits? These are intriguing questions, opening up exciting opportunities.
After years of taking a back seat, the nonprofit technology sector is becoming an arena of great interest to commercial vendors and their employees, who are eager to contribute their time and talent in support of meaningful causes. Such trends in corporate social responsibility have the possibility of bringing even more technology solutions, volunteerism and philanthropic support and partnership to nonprofits.
A couple things are clear. The landscape will become more complex, not less so. Competition between vendors will increase, offering more, and likely, better choices to nonprofits. Heller Consulting will be tracking all of these developments and partnering closely with our clients to choose and implement the best options for their organizations.
Categories: