What is a successful CRM?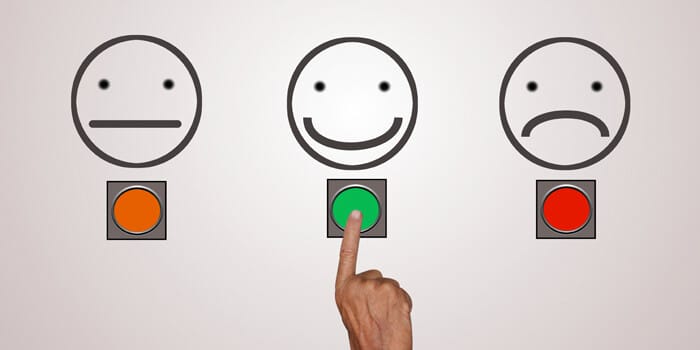 How do you define a "successful CRM initiative"? What are the indicators that define it as "successful"? Is it successful if the organization meets their "go-live" release date with the new system? Is it successful if the database is properly accepting new data, and processing it to create the reports and outputs desired? While these and many other technical attributes are absolutely essential, they aren't the key performance indicators that define a successful CRM initiative.
We define the success of a CRM initiative by two criteria:
Supporting Strategic Objectives – The CRM initiative helps the nonprofit meet defined strategic goals that further the strategic objectives of the organization whether they are raising more money, increasing constituent engagement, delivering more services more efficiently, or other specific goals.
User Adoption – The nonprofit's staff actually use the system in their day-to-day work in a manner that supports the strategic objectives.
Notice that neither of these is directly about the technology. It's not the functionality of the system that brings success. They are both about people, and how the use the system to achieve the organization's goals. At the very beginning, an organization's leadership needs to develop a sound strategy and then tie the following CRM initiative to that strategy. Then the staff and constituents must adopt and use the CRM system in service of those strategies. These outcomes rest on helping people develop, buy into and work towards a strategic vision, both conceptually and in their day-to-day work lives. The strengths and capabilities of a CRM system are only realized when a team of people adopt and utilize it.
How to ensure a successful CRM initiative
So, how does one ensure a " successful CRM initiative"? Based on the definition above, it follows that success can be achieved by encouraging and supporting participation and buy-in by stakeholders within the organization. Some organizations envision and develop their new CRM behind closed doors and introduce it at the team training sessions. Rarely does this approach produce good results, and often causes frustration.
It's essential to involve your team from the very beginning of the project. When you broadly engage the people who will be most impacted by your CRM initiative in the process of envisioning and planning your system, you're laying the groundwork for them to feel more invested in the project. They can see the project as their own, rather than something forced upon them. Of course, merely paying lip service to the process won't be effective and can even backfire! People can tell when your interest in involving them is genuine or not.
Beyond encouraging buy-in, there's another reason to support broad involvement. You'll learn many things about your organization! Your stakeholders work daily with your current systems and constituents. They see the opportunities and shortcomings in how the system works, how they would like it to work, and what could be possible. They'll bring insights you might otherwise miss. Engaging them from the beginning, and consistently throughout the initiative, helps them prepare for any changes gradually over time. This will result in the changes being more rapidly adopted as your standard operating procedures. It also allows you to better adjust to things that arise during the project, making minor but important course corrections as needed. Lastly and perhaps most importantly, it cultivates a deeper sense of ownership of the final results.
What if you don't?
What happens to a strategic technology initiative that doesn't get buy-in? Such projects can stall out part way. The organization could realize some benefits from the effort, but not nearly what was envisioned at the start, and usually much less than the investment warrants. Another possibility is the project could stagger along through a series of starts and stops, eventually getting to the finish line but burning folks out along the way. Sometimes projects "succeed" in finishing, but because there hasn't been appropriate communication, participation or buy-in, not enough people adopt the new strategies or technologies, or do so in a half-hearted way. In the worst cases, it can be some combination of the above. Clearly this is a waste of effort and valuable resources and not a successful CRM project.
Categories: