Using Salesforce Experience Cloud to Engage Your Nonprofit's Volunteers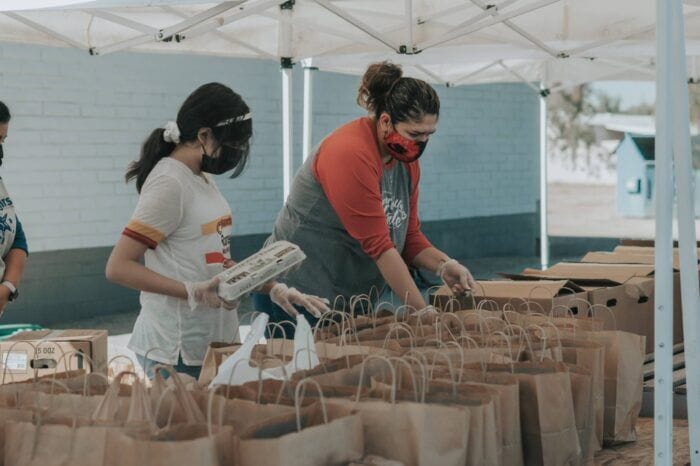 If your nonprofit has adopted Salesforce as your organization's customer relationship management (CRM) solution, you probably know that it can be used for much more than just fundraising. It can be used to manage everything from nonprofit programs and operations to volunteers.
Here at Heller Consulting, we've seen increasing interest from nonprofits that use Salesforce to begin using Salesforce Experience Cloud for volunteer engagement. Let's take a closer look at Experience Cloud for Nonprofits and how it can be used to create an interactive and secure online space in which your volunteers can engage with your organization.
What is Experience Cloud for Nonprofits?
Experience Cloud for Nonprofits (formerly Community Cloud) is a portal, or online community, solution. It allows you to expose select data from your Salesforce instance to constituents of your choice, which in turn lets those constituents share and view information, update their own data, and interact with your organization. It comes with templates for the most common types of portals, plus tools to manage the web content and data you want to display to your constituents.
How can nonprofits use Experience Cloud for volunteer engagement?
Experience Cloud can be used to create portals for any group of constituents. For volunteer engagement, we typically see two ways that nonprofits use Experience Cloud:
"Push" activities – These are volunteer-related activities in which you direct volunteers to the online portal to log in to take some kind of action. Volunteers can go to your Experience Cloud-powered volunteer portal to do things like:

Fill out a volunteer application
Go through onboarding training
Sign up for volunteer shifts
Report required information
Here's a real-life example: We helped one of our clients use Experience Cloud to create a modern, interactive, custom-branded online community that supports the organization's volunteer program. It allows volunteers to share and view information about their work with the organization in real-time, all in one secure portal that connects directly with the organization's Salesforce CRM system.
"Pull" activities – These are cases in which you want to attract people to the portal. It's a way to get them more engaged by providing them with valuable content and resources. For example, you might direct volunteers to the portal to review their volunteer history, view descriptions of new volunteer opportunities, or read a recent paper from your organization.
What to know about using Experience Cloud for volunteer engagement
Here are a few considerations if you're thinking about using Experience Cloud to create a volunteer community for your nonprofit:
Understand if it's a good fit for your goals. Using Experience Cloud might be a great fit for your organization if you want to create an engaging online experience for your volunteers. However, if you only want to post your volunteer application online, you might be better served using a survey or form tool.
The data you use must already be in Salesforce. A portal built on Experience Cloud involves exposing specific data to specific groups of your constituents for the purposes of engaging and interacting with them. So, for any data you display in the portal, your Salesforce instance must already house that information. For example, if you use a separate volunteer management system and only integrate a few pieces of volunteer information with your Salesforce instance, then only the data in your Salesforce instance can be used in your volunteer portal. Any additional data that you want to include in your Experience Cloud community would need to be built out in Salesforce.
Security is key. At its core, Experience Cloud is about exposing information to those who log in. So, when you set up a new Experience Cloud, it's critically important to configure your security settings correctly so that only the right people can access the specific information you want them to see.
Learn more about using Experience Cloud for volunteer engagement
The Heller Consulting team is ready to help you determine if Salesforce Experience Cloud is right for your nonprofit, create a clear strategy for using it to meet your goals, and implement an online community in a way that best meets your organization's needs. Contact us today to get started.
Photo by: Ismael Paramo
Join the list
Want more nonprofit tech resources delivered to your inbox? Fill out the quick form below!
Categories: