The Secret to Providing the Highly Personalized Experiences Your Donors and Constituents Expect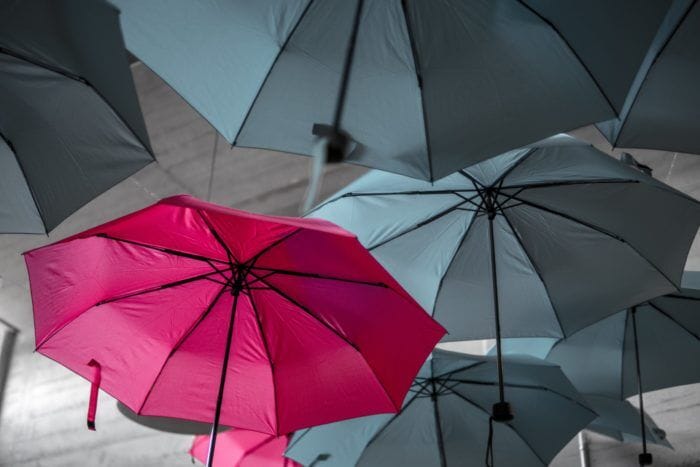 When you think about highly personalized customer experiences, you might think of companies like Amazon or Netflix. We're all used to them offering up content and suggestions for "things you might like" based on what they know about you, your interests, and your past behavior.
But you might not think about this: Their customers are also your constituents and donors. They've come to expect personalized experiences in most areas of their lives – including their relationship with your nonprofit organization.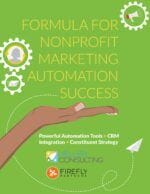 Read more about how nonprofits are using marketing automation in our guide: Formula for Nonprofit Marketing Automation Success 
So how can your nonprofit provide the types of experiences your donors and constituents expect?
The secret is having the right technology solutions and strategy in place. Here's a real-world example:
Humane Society of Silicon Valley (HSSV) worked with the Heller Consulting team on a technology roadmap, solution selection, and solution implementation to replace their previous CRM and online marketing solutions that weren't keeping up with HSSV's long-term goals for constituent engagement. The result was an ecosystem of connected technologies, including Salesforce/NPSP CRM, Springboard for online donations and event registration, and Pardot for marketing automation.
Having the right solutions and an overall strategic technology plan in place has given HSSV a complete view of their constituent data and the ability to create personalized experiences, or journeys, based on constituents' engagements with the organization.
One example of how HSSV is putting their technology ecosystem to work is through personalized constituent journeys with pet adopters. The organization greatly values their pet adopters and wanted to build deeper, long-term relationships with them. Using the new technology and with the support of Heller Consulting, they were able to:
Thoughtfully map out various adoption path possibilities — including different types of pets, multiple pets, and returned pets — and how each adoption pathway and related data flow through the technology ecosystem.
Fill in any gaps in data to ensure they had the right information to send communications with accurate personalization.
Set up automated, highly personalized email communications that:

Mention pets by name
Provide tips appropriate for their type of pet or pets
Encourage deeper engagement with HSSV, including joining conversations on social media, volunteering, and making donations.
HSSV is also able to use their new technology ecosystem to analyze and adjust the pet adopter journey as needed. They can view real-time information about how well the journey is performing. By keeping tabs on open, click-through, unsubscribe, and bounce rates of each email in the journey, they can quickly adjust and refine content. They can even test different types of content through different pathways in the journey to see what is most effective.
This is just one example of how HSSV is using their new technology to reach their constituent engagement goals.
Read the HSSV case study here.

Take the next step
If you lack the right solutions and an overall technology strategy to provide great experiences for your constituents and donors, you're not alone. In fact, the Nonprofit Trends Report from Salesforce.org found that 85% of nonprofits surveyed said technology is key to the success of their organizations, yet only 23% actually had a long-term strategy and vision for how technology would be used in their organization.
At Heller Consulting, we've helped more than 1,000 nonprofits find and use the right technology strategies and solutions to reach their goals, and we can help you, too. Learn more about our technology strategy and implementation services and contact us if you would like to talk through your nonprofit technology needs.
Join the list
Want more nonprofit tech resources delivered to your inbox? Fill out the quick form below!
Categories: