Team Heller Volunteers for The Garden School Foundation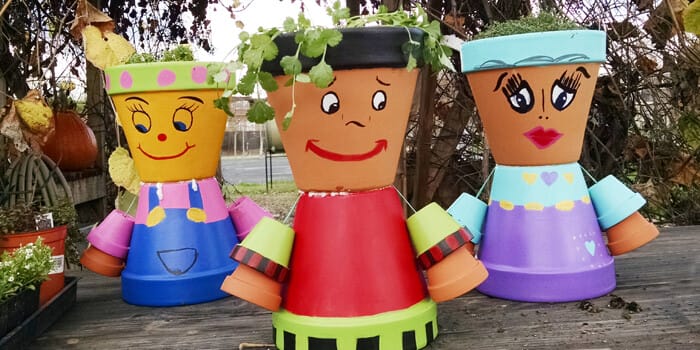 In large cities far from rural farms, it can be a challenge for children to visualize the process behind the food they eat. One of the best ways to learn about food sources and nutrition is to work through the experience first-hand, planting, tending, harvesting, and cooking healthy fruits and vegetables. The Garden School Foundation helps Los Angeles' underserved schools do exactly that. They provide a versatile curriculum that connects students' nutrition, health, and community through experiential lessons and activities. From planting seeds to preparing fresh meals, students learn about healthy food and how they can apply those lessons at home.
This year the Heller Consulting team volunteered with The Garden School Foundation and got down in the dirt at Wilshire Crest School. With the whole team on hand, we tackled a variety of projects. In the gardens, two groups cleaned and weeded the beds to prepare them for the next crop of seeds. It was amazing how the program had transformed the once barren plot of tired dirt into rich, fertile soil, ready for a new season of fresh vegetables to take root. It took some effort, but everyone worked together to clear out the gardens, preparing them so the students can sow the new batch of seeds.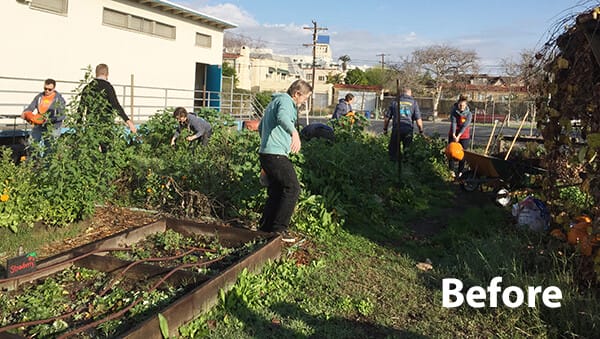 Our third group started in the kitchen with the students, learning how to clean and prepare the vegetables grown in the garden. "Their love of cooking was contagious, and it was refreshing to see children truly enjoy fruits and vegetables. The students also learned how to encourage their own families to grow, buy, and cook more fresh produce.

Finally, our fourth group worked on painting signs and planters for the garden to help keep it a welcoming and fun experience for the diverse age groups that participate. It's essential to make sure each grade's lessons are matched to their capabilities and curriculum, and the program excels at providing an experience that matches each student's needs.


By the end of our day, we all had worked up a hearty appetite. To celebrate our achievements of the day, we finished up by enjoying a delicious meal together at picnic tables in the center of the garden. Thanks for a super day!
If you are interested in volunteering for The Garden School Foundation as an individual or with your own group, please visit the Get Involved page on The Garden School Foundation site. For teams in the in the Los Angeles area that want to organize a volunteer day, give L.A. Works a call. They can help design a customized community service experience that fits your interests.
Here are a few more photos from our day!



Categories: