My First-Hand Experience with Making the Move from NGO Connect to the Salesforce Nonprofit Success Pack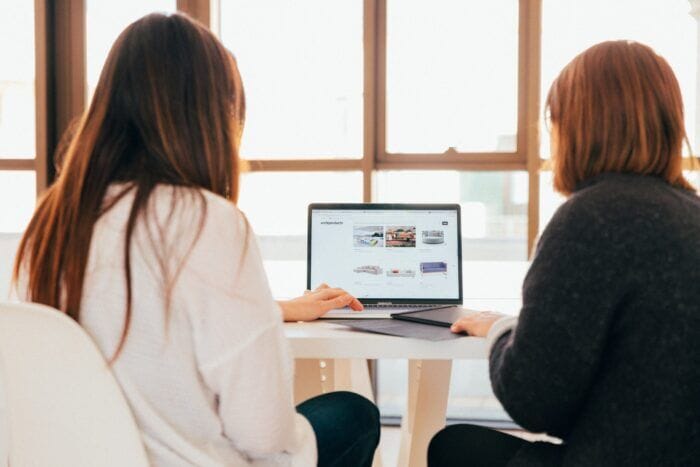 If you're reading this article, there's a good chance your nonprofit is using NGO Connect and considering a move to the Salesforce Nonprofit Success Pack (NPSP). My colleague, Jett Winders wrote a helpful blog article earlier this year about three options for NGO Connect users (stay, plan, or move).
For those looking to make the move from NGO Connect to NPSP, I thought it would also be helpful to share learnings from my own real-world experience. First, let me give you some background.
I used to work at a large nonprofit art museum. We had moved from using a legacy donor database to NGO Connect because we wanted to integrate data from many departments into one system. We soon discovered that NGO Connect was not the best solution for our organization because we found it hard to customize to meet our specific needs. Looking for a more efficient and flexible solution, we decided to switch to NPSP.
At the time, my role in the organization was as constituent data manager in the development department. I oversaw gift entry and reconciliation of constituent data. I also was an accidental Salesforce administrator, helping the "official" Salesforce administrator on our team get things done. So, I had the unique perspectives of a day-to-day user as well as a Salesforce admin.
Now that you have a picture of the situation, let me tell you about some of my key takeaways from making the move from NGO Connect to NPSP:
Map your data.
Data mapping (mapping your data from a field in one system to a field or fields in your new system) is arguably the most important step. It's key to a successful migration. Not only will it make migration easier, but it will also help users who need a visual representation of your data to keep the project moving forward.
Many decisions must be made about the design and functionality of your new NPSP instance. Data mapping can help you move the data from the old into the new in a seamless way, making it easier on stakeholders across your organization to understand how data flows, thereby making it easier to make decisions about business processes.
Prepare your team for the transition.
Most people don't like change. They often have a set way of doing things that can be difficult to undo or modify. In fact, during our project we found that for some people, going through a tedious process that was familiar to them was more comfortable to them than changing and streamlining how they work.While our project was completed in a short amount of time, it could have gone more smoothly if we had a plan in place to address change management. For example, many staff members had grown accustomed to how data was presented and where it was located in NGO Connect. When NPSP was implemented, some users were hesitant with the appearance and didn't initially find the interface to be intuitive. But, over time, more staff grew to appreciate the layout of NPSP, its mobile accessibility, and its ability to help us implement innovative solutions to address longstanding business needs.
With a change management strategy in place, we could have equipped the team with demos, more in-depth training, documentation, videos, and other resources to overcome resistance to, and improve team satisfaction with, the new system much faster.
Understand the differences between NGO Connect and NPSP.
Knowing some of the key differences between the two systems can help you (as a member of the implementation team) and your entire staff better understand and take advantage of all of the benefits NPSP offers. For example:
NPSP makes it much easier to make customizations to address unique business processes and needs.
In NPSP, almost everything related to an Opportunity object is housed in a user-friendly way, making it easier to do things like map various payment fields to the Opportunity.
NPSP was built to address the needs of nonprofit organizations, so it inherently makes it easier to address business processes that span across multiple departments.
As time went by after our move to NPSP, staff began to see the power and flexibility of the system and began to find innovative solutions to old challenges. The more you can understand the benefits of NPSP over NGO Connect in advance of your move to the new system, the better you can configure the system specifically for your organization and the faster you can get your staff excited about how the system can streamline their day-to-day work.
These are a few of the key learnings from my experience going through a move from NGO Connect to NPSP. My colleagues at Heller Consulting also have expert tips for implementing Salesforce for nonprofits.
If you're thinking about making the switch from NGO Connect to NPSP, the Heller Consulting team is ready to help. Just schedule a call with my colleague, Jett Winders, to get started.
Join the list
Want more nonprofit tech resources delivered to your inbox? Fill out the quick form below!
Categories: