Ian Douglas
Consultant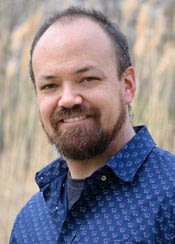 Before joining the team at Heller Consulting, Ian worked in the nonprofit sector for close to a decade—initially in Development and Communications and later as an independent Salesforce consultant. At the Waterfront Alliance in New York City, he spearheaded an organization-wide transition to the Salesforce Nonprofit Success Pack, centralizing and streamlining processes across departments. This work sparked Ian's desire to help other nonprofits use today's digital technologies to power their critical, mission-driven work.
As an independent consultant, he led a number of significant Salesforce implementation projects for organizations, including The National Parks Conservation Association, Building Together, and Blue Access. Ian has also worked as a photographer with a wide variety of arts organizations throughout New York City.
Ian believes deeply in the power and importance of the nonprofit sector and is passionate about many causes—from arts, education, and the environment, to social justice and human rights.
Certifications: