Key Ingredients to a Successful Analytics Initiative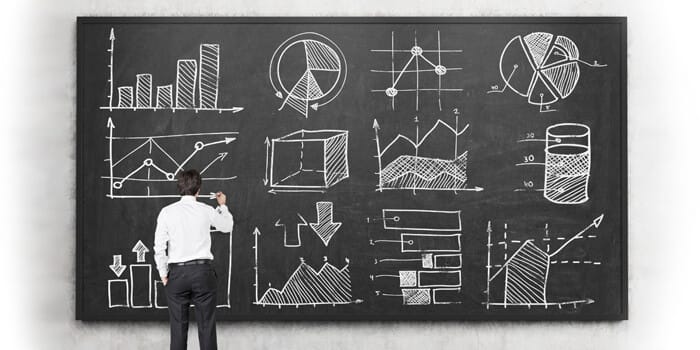 Extending an effective CRM with an analytics initiative can be a challenge for any organization. It demands a deep understanding of how the organization works, the processes in place, and the Key Performance Indicators (KPIs) that will guide future decision making. So where do you get started? As with any project there are common barriers to overcome, but with effective planning and effort success is within reach for anyone. It's not as difficult as it may seem. In the simplest explanation, determine what you want to achieve, and then develop a plan to get there.
These are what we have found are the essential ingredients for any analytics initiative:
Clarify your goals – To turn a popular phrase, you have to "put last things first".  Start with strategic thinking to define how analytics will allow you to further the strategic goals of your nonprofit. It's best if you can relate your analytics initiative to your organization's strategic plan, or even embed it into the plan itself.  The question to ask is "Which area of our organization, if analyzed and improved, would have the greatest effect on expanding the impact of our mission?"  This is the area where you'll want to apply the leverage of analytics. 
Prioritize – Determine which goals are more important to your organization at this time. They're all important, but you will need to prioritize what you want to achieve and define a plan to address each according to their priority. Your answers to the above questions can help you hone in on where you might start. Apply a simple 1 -5 score for each of your goals, and then tally them to see what areas carry more weight in your organization.
Expand the details – Once you've selected what aspect of your organization you'll support first with analytics, develop the specific details of how to achieve your goal. This includes articulating what you will measure, how you will present that information effectively with key performance indicators (KPIs), and how often and to whom you will provide the analytics.
Prepare for change – In parallel with the strategic conversations above, there are important conversations to have from a change management perspective. It doesn't matter how good the analytics process is nor how clear the results if your organization resists adapting. So as you discuss the strategy and execution of your analytics initiative, you should also be talking about the fact that the expected outcome of the effort will be to make changes at your organization. Everyone involved should come to understand this early in the process. It doesn't mean that change will be eagerly embraced when it comes, but at least it won't be a surprise. It may be worth highlighting in these conversations that where you decide to make changes at your organization will be supported by objective data, rather than solely subjective preference, and specifically to support the ultimate mission of your organization.

If you would like more information on why analytics are important to nonprofits, how to initiate a successful analytics initiative, and common barriers to success, download Introduction to Analytics for Nonprofit Executives. We have been helping nonprofits organize and utilized their data for 20 years, and can help you clarify how you can benefit from an analytics initiative.
Download now!
* These fields are required.
Categories: