How to Use Social Media Data to Improve Your Nonprofit's Interactions with Constituents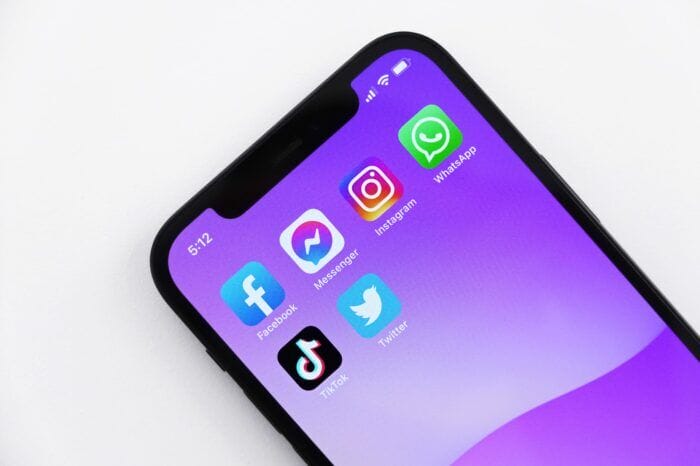 You likely know the value of collecting data about your donors and other constituents. It helps you better understand your supporters and program recipients so you can improve your marketing, fundraising, and program delivery. But are you gathering and using social media data? If not, it might be time to start.
According to Pew Research Center, roughly 70% of Americans say they use a social media site. That's a potential gold mine of constituent data.
Folding social media data into your customer relationship management (CRM) system can help you supplement your existing data and use your data more effectively.
So, how do you start collecting and using social media data? Let's take a look at various levels of social media integration and the tools that can help you put social media data to work for your nonprofit.
The levels of social media data integration
When it comes to social media data, there are various degrees of integration with your CRM and marketing automation tools. Here's an overview of those levels, from the most basic to the most complex:
Social visibility – This is the ability to see a person's social media posts from their record in your CRM system. This basic integration generally relies on you (the CRM user) logging into a specific social network, such as LinkedIn, and having the constituent's social handle. In this case, the social posts are not being pulled directly into the CRM system; instead, you're seeing the social posts from the CRM system as an external data feed.

This approach to social media data integration can be useful when you are about to engage with a supporter. Having a sense of their recent social posts can help you facilitate a useful and timely conversation.
Integrated social posting – At the next level is the ability to post to your social channels, and then see in your CRM system how people are engaging with those posts. For example, in your constituents' records in your CRM system, you can see links that your constituents followed from your social media accounts. This assumes that all of the right connections are in place: Posts are made through the social media tool included in your CRM system (not through the social network) and are coded with key information that allows for tracking. Another option: Use this same data through your marketing automation tool to add people to lists, use lead scoring, and target appropriate content to them.
Social listening – This is generally a time and resource intensive (but highly effective) approach. It involves setting up key words to "listen" for on social networks and then automatically surfacing posts within the tool for you to analyze and engage with. This allows you to broaden your social impact beyond your own followers.Big commercial brands often use this approach to monitor the social sphere for customer complaints so they can address them immediately. For nonprofits, this approach could be used to proactively find potential new constituents, influencers, advocates, and donors. For example, a nonprofit could listen for people who were struggling with the impacts of a disease or disorder (by, for instance, watching for the words "cancer" and "diagnosis") so that the organization could proactively respond to people, share resources to help, and develop a relationship with those individuals.Social listening can be expensive and staff-resource heavy; costs are typically based on the keywording you choose and the number of records returned. However, you can get started with social listening to a degree using lower cost tools, such as Hootsuite, that are not integrated with your CRM system.
 Social customer service – Social listening also can support social customer service. With this approach, you can uncover potential customer support issues and then create cases for those issues in your CRM system. Social customer service can be much less expensive than using a call center and can be a highly effective way to achieve your customer service response time goals.
Social engagement – This approach builds on the other approaches and lets you bring social engagement activity into your CRM system. Using engagement dashboards, your staff can monitor sentiment around and engagement with your social brands. Your staff can also interact with people directly through the social engagement tool in your CRM system. You can choose to push specific social interactions to a supporter's record. You can then view the supporter's record and use what you now know about that person in your response.At this level, nonprofits often find that they need at least one dedicated social media staff person or that they need to handle things in shifts with more than one person.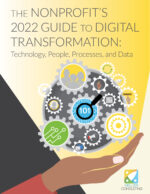 Social media is one aspect of digital transformation at nonprofits. Read more about taking the next step to become a digitally mature organization in our free guide.
Tools for social media data integration
No matter which approaches you take to using social media data, you need the right tools. Following is an overview of some of the tools available in the marketplace today that can help you with some or all of the various levels of social media data integration. Note that all of the tools listed below offer basic options for social visibility.
In the Salesforce ecosystem:
Salesforce recommends Sprout Social and Sprinklr, which integrate with both Salesforce and Microsoft Dynamics products.
Virtuous is a highly integrated option, but with limited features.
In the Microsoft ecosystem:
Click Dimensions supports all levels of social media data integration covered in this article through their dedicated social marketing application for Microsoft Dynamics.
Microsoft Dynamics 365 Marketing offers a separate, web-based tool to manage your entire social presence, including social and search ads, though their Digital Marketing Center solution. Microsoft Dynamics 365 Sales and Marketing also offer strong LinkedIn connections that help with social lead generation: In Dynamics 365 Sales, you can add the LinkedIn Sales Navigator solution to your purchase. This allows you to enhance your prospecting business processes with data about people, organizations, and relationships from the LinkedIn platform. In Dynamics 365 Marketing, you have access to LinkedIn Campaign Manager, which lets you do a number of things, including social posting, running LinkedIn campaigns through Dynamics 365 Marketing, and integrating LinkedIn Lead generation forms. You can also incorporate LinkedIn into supporter journeys in Dynamics 365 Marketing.
A few final thoughts on using social media data
Social media data integration takes work and the right tools. It also requires careful and clear governance. For example, in the case of a health-related nonprofit, keeping health privacy legislation in mind is critically important.
But putting social media data to work for your nonprofit can be well worth it. It can give you deep insights that lead to bigger fundraising, marketing, and program delivery success.
The Heller Consulting team is ready to help you determine the right approach and technology to make the most of social media data. Contact us today to get started.
Join the list
Want more nonprofit tech resources delivered to your inbox? Fill out the quick form below!