How to Help Major Gifts Officers Succeed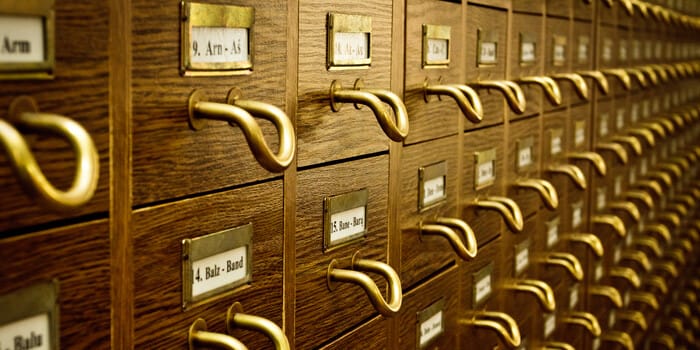 It was six years ago but I remember it like it was last week. A colleague told me that organizations should use Salesforce to manage major gift fundraising, even if they weren't going to replace their primary advancement system. I laughed, and then listed off the reasons I completely disagreed. At the time, it was simple:
Fundraisers need access to a full set of data
Data integration and reports are difficult and expensive
If major gift officers would take the time to put in their data, they'd have what they need
I won't go so far as to say that I was wrong then, but a lot has changed in six years. The time is right to rethink the way we picture our advancement systems.
The Way It Was
For decades, a few large systems set the standard that all back-office fundraising data should be accessed with one toolset. Annual Fund, Major Gifts, Corporate and Foundation relations, Planned Giving, Events and sometimes Volunteer management all go into the same system. There are definite advantages to this: donors have a lot of different interactions across any organization and it's useful to have that data in one place. The disadvantage is one toolset rarely meets the needs of all connected departments. Inevitably one group will have a stronger imprint on how the system is configured and used. Other departments end up developing their own way of working, getting less and less advantage from the system. The result: the system that can hold everything rarely does.
Most often we see colleges and universities use one of three approaches for managing:
They use small corners of a larger campus-wide system used for various student management needs like registrar, tuition management, etc
They have a dedicated fundraising system and expect it to meet the needs of all types of fundraising
They use the accounting system for gift data and spreadsheets for everything else
While each of these solutions is somewhat functional, competition for fundraising contributions is increasing, and 'somewhat' solutions will help institutions 'somewhat' meet their fundraising goals. Teams are asked to come up with new and innovative ways to expand the pool of supporters and increase essential donations. That's when most people tend to think of all the "new stuff" that has come available through online marketing tools– personal fundraising tools, crowd-funding, day-of-giving systems. It seems like every year there's a new approach to getting people to give through some sort of social mechanism and everyone shouts "We should try that!"
The Way It Still Is
The fact of the matter is that tried and true methods of fundraising are still very much present in every advancement program. The major gift officers that are able to establish and nurture relationships with supporters are still the most successful. They need to be meeting with donors, building relationships and working with faculty to align donor interests with campus needs.
Above I listed the reasons I didn't think a separate system for Major Gifts would work six years ago, but I've changed my mind, and I'd like to update my perspective to be more accurate:
Fundraisers will need access to a full set of data: It's true that a Major Gifts team needs data, but the real truth is they want USEFUL data. They need key data points in a clear format that can be quickly access and utilized at a moment's notice wherever they happen to be– on campus, on the road, or walking into a new prospect's office. These key data points can easily be surfaced in Salesforce via integration. In addition, reports can be used to seamlessly display more detailed background. This means that the screens within the system can be kept clear of clutter and show only the critical information while reports can be pulled easily when you're ready to do more in-depth review of a single donor or a portfolio. The number one complaint of most major gift officers about their system is "it takes too long to do what I need to do."
Data integration and reports are difficult and expensive: I will never be the one to tell you that integration is easy and reporting tools are cheap, but they are significantly more attainable than they used to be. Technology is advancing at an unprecedented rate, and there is now a larger experienced Salesforce ecosystem than there has ever been. This means organizations have an entire community versed in best practices and standard procedures instead of relying on one rare programmer who customized the heck out of your old system.
If major gift officers would take the time to put in their data, they'd have what they need: I'll admit I was completely wrong about this one. As someone fairly adept with the data side of things, I underestimated the value of having a system that makes it super easy to review a donor's profile, any recent activities and capture the details of a meeting on the fly. Salesforce was designed to do exactly this type of thing and has worked out the best ways to make it easy to empower major gift professionals to do their best work.
In the end, I've come around to the idea that it makes sense to equip major gift officers with the right tools for their role, even if that means expanding the suite of systems in your arsenal.
I want to be clear, having one system that meets all fundraisers' needs is not a bad goal. But there's also room to consider the way the different needs of different advancement staff can be met. Online tools are now much more like apps on our cell phones– different apps for different needs. So why haven't we applied this thinking to our back-office fundraising systems?
Categories: