Gathering in San Juan: Presenting at the NetHope Global Summit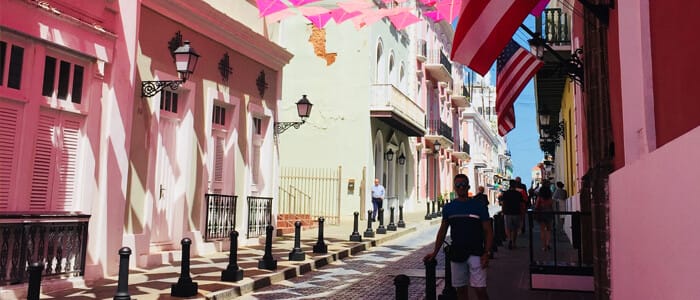 Last month, nonprofit thought leaders from across the globe gathered together in San Juan, Puerto Rico to share what they're seeing in the nonprofit space and how we as a community can better serve the world. It was inspiring to not only being at the conference itself, but also having the chance to visit San Juan after Hurricane Maria devastated the island last year. Our COO, Smita Vadakekalam and CEO, Jeffrey Appell, presented at the summit and connected with folks in our sector to talk about challenges facing nonprofits and what is now required of organizations in today's age of digital transformation.
Change Management and Digital Transformation
Smita and Jeffrey led a workshop titled Support, Resistance, and Reinforcement: 3 Key Elements of Your Digital Transformation. This two-hour, hands-on experience provided attendees with the basics of change management and facilitated a discussion among attendees to share the successes and struggles they've experienced during digital transformations. The Heller team also shared change management tools that are effective on major digital transformation projects. Attendees walked away with concrete best practices for building and maintaining engagement throughout a large organizational change.
In discussing change management tools with workshop attendees, Smita and Jeffrey heard that there is a clear gap – a strong need for nonprofit staff to understand the basics of change management and understand the tools and strategies at their disposal to manage the people side of technology projects.
Being in San Juan
Visiting San Juan after Hurricane Maria was a powerful experience. Attendees had the opportunity to hear from relief organizations that worked directly with the affected communities. The staff from the hosting hotel shared their story of the storm, how they supported one another, and how the hotel is rebuilding its infrastructure and bringing back its staff.
"I was personally struck by the quick thinking of those affected by the tragedy, and how different organizations have worked together as one community to find and implement long-term solutions to natural disaster relief," noted Smita.
We look forward to the NetHope Global Summit and this year was no exception. Getting a chance to connect with organizations and vendors from around the globe in this space is a refreshing reminder that we are all connected, that no matter where we are in the world, we face similar challenges, and that we are better when we work together.
Categories: