5 Big Wins for Higher Education Advancement Teams Using UC Innovation ascend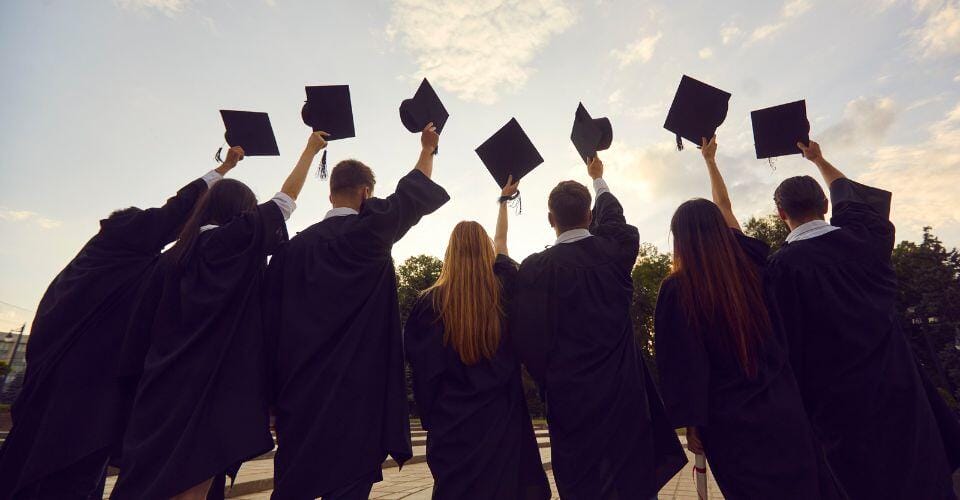 When we started working with ascend from UC Innovation a couple of years ago, we were excited about its potential as a modern software solution built on the Salesforce platform to help higher education advancement teams reach their goals. Since then, we've had many opportunities to see the technology up close as an ascend certified implementation partner helping universities install, configure, customize, and use the solution.
The result? We're even more excited about how the technology helps advancement teams manage their fundraising, accelerate advancement efforts, and provide personalized experiences for alumni.
Here are five aspects of ascend that we at Heller Consulting see as big wins for higher ed advancement teams:

1. Comprehensive functionality for advancement
Most colleges and universities that we see implementing ascend are moving to it from fundraising solutions that lack the ability to support processes unique to higher education advancement. For the advancement teams at these schools, ascend is a game changer.
Here's why: ascend was built from the start for advancement and development in collaboration with higher education institutions. Also, UC Innovation continually incorporates feedback from customers into the product, so it's always improving and evolving to meet the needs of development teams.
For example, ascend handles common, yet complex, advancement needs that extend beyond the capabilities of typical fundraising software, such as multiple gift designations and extensive relationship management history.
From our perspective, it's the most comprehensive solution on the market today that's built on the Salesforce platform.
2. Helpful integrations
In addition to its core modules, including bio demographics, prospect management, and gift processing, ascend offers a constituent portal that allows constituents to make donations, view their giving history, and update their personal data. Beyond these modules, the product integrates with multiple tools to extend its functionality.
For example, UC Innovation includes another native Salesforce app with ascend called ruli. It provides the ability to aggregate data, such as total giving from the past calendar year. It also allows provides the ability to add, update, and delete records based on user-defined rules as well as perform these updates on a recurring schedule.
Since ascend is built on the Salesforce platform, it also integrates well with popular marketing automation tools, such as Marketing Cloud and Marketing Cloud Account Engagement (formerly called Pardot).
Some other apps and products ascend integrates well with include:
Blackthorn for event management
Smarty for address verification
Many common payment processing services, such as Spreedly and Stripe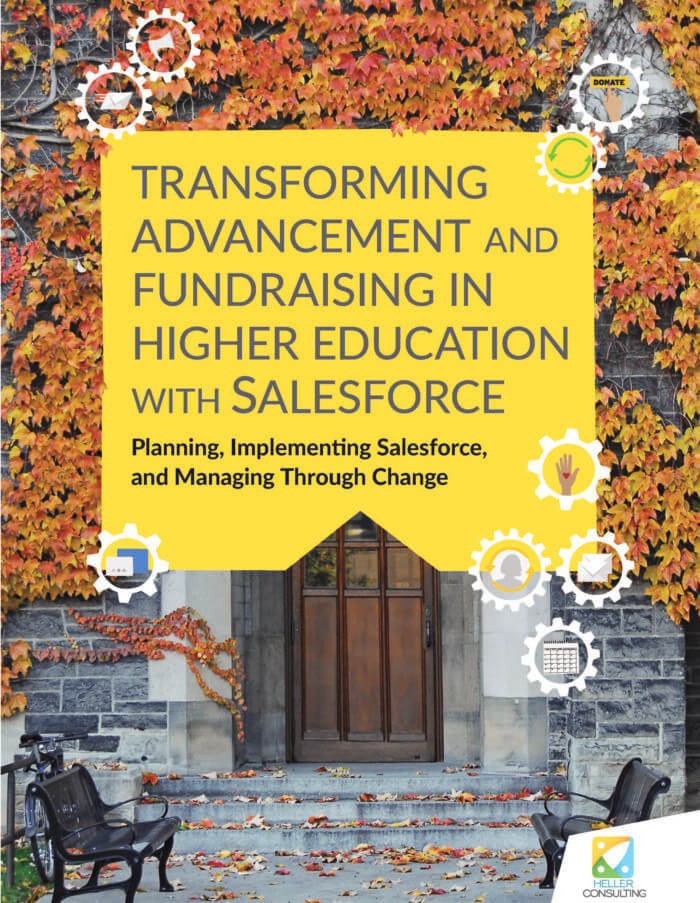 Learn some of the lessons and insights we've gleaned after years of guiding higher education advancement offices through Salesforce implementations. Get the guide, Transforming Advancement and Fundraising in Higher Education with Salesforce.
3. High degree of flexibility

Because ascend is built on the Salesforce platform, it offers the customizability and scalability that comes with the Salesforce environment. For example, you can:
Build workflow automation for business process improvements
Configure different profiles and permissions to give various users in your organization access to only the data and processes they need
Configure different page layouts with dynamic content for various audiences

Store tremendous amounts of data
And although the solution is complex and comprehensive, you can still customize it further. For example, you can turn off automations if you choose, and replace them with customized processes.  
4. Cross-team support
ascend supports the unique needs and requirements of various functions across advancement teams, including alumni relations, development, and stewardship. For example:
ascend comes with profiles and permissions to support various advancement team functions. These profile and permission sets can be copied and modified for your specific needs.
Each functional group in your advancement team can have a different home page that highlights information that's most important to it based on its role.
Using native capabilities from Salesforce, ascend allows for document sharing and collaboration, the ability to set up cross-functional workflows, and more.

Download our 11-point checklist of what to do before you adopt Salesforce for Advancement. Direct Download here.
5. Reporting
ascend comes with 120+ out-of-box report templates. A large majority of these templates are designed to be used for Voluntary Support of Education (VSE) survey responses and are updated annually. UC Innovation has also committed to building more report templates based on higher education sector needs; current report templates in the product roadmap include CASE Alumni Engagement Metrics (AEM) survey response reports, campaign reporting, and reports centered around memberships and events.
On top of that, ascend offers Actionable Insights, which uses Salesforce Einstein and Tableau capabilities to deliver next-level data analytics, including predictive modeling. While this offering might not be top on your list if you're just getting started with ascend, it's a capability that can be important as your advancement team grows.
Learn more about UC Innovation ascend for Higher Education Advancement
Our team is ready to help you understand the benefits of ascend as a comprehensive solution with built-in and customizable functionality that supports the complexities of higher education development. We can help you create a clear vision and strategy for your advancement software, implement your new software, manage the change to new technology within your organization, and provide expert services when you need an extra hand.
Let's get started: Read more about our services for higher education.
Categories: