Fourth Presbyterian Church of Chicago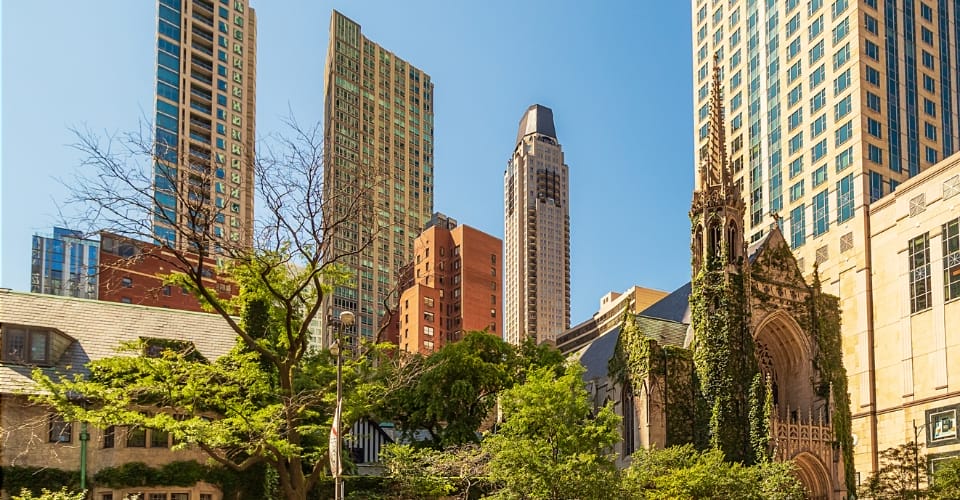 Technology Strategy and Roadmap
Fourth Presbyterian Church of Chicago's mission is to be a light in the city, reflecting the inclusive love of God. Striving to be a welcoming, serving community, Fourth Presbyterian Church of Chicago shares God's grace through worship, preaching, education, and ministries of healing, reconciliation, and justice.
Challenge:
Fourth Presbyterian Church of Chicago grappled with an intricate web of challenges in their information systems. The landscape included too many disparate systems that failed to communicate effectively, lacking user-friendly interfaces, causing confusion about task-specific system usage, and relying heavily on localized experts for updates. The overarching goal was clear—to identify untapped information system opportunities and create a roadmap for the future, addressing current needs for:
An improved constituent experience
Enhanced system integration
Increased staff capacity through training and efficiency gains
Centralized constituent and engagement data
Streamlined processes and workflows
Improved data-based decision making
Solution:
Heller Consulting initiated a comprehensive discovery process. This involved reviewing the current state systems, interviewing staff members and organizational leadership, gathering requirements for a future state, researching solutions, assessing systems, and identifying opportunities and gaps. The process included an analysis of potential systems' abilities to meet Fourth Presbyterian's needs. Heller Consulting then recommended technology solutions and presented a future-state ecosystem with a detailed implementation plan.
Result:
Heller Consulting delivered a concise roadmap, shifting Fourth Presbyterian from decentralized, frustrating processes to a path toward a streamlined, integrated system with a 360-degree view of constituents, robust governance, a modern technology stack, and strategic investments in staff training and support.