What Changes And What Stays The Same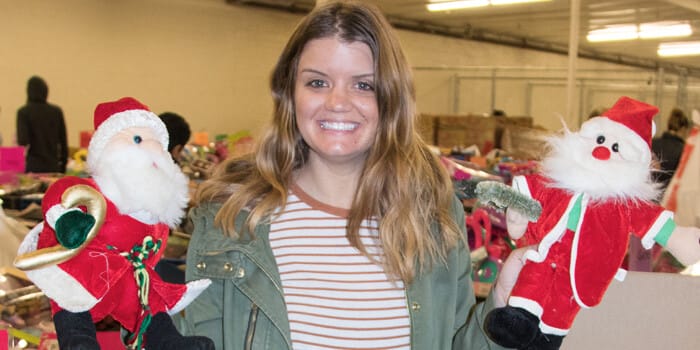 We have a full staff retreat every year in January and it is always a really great time for us to connect as a team, review what worked in the past year and what we'd like to do differently this year, and take some time to share new ideas from the field.  I am one of Heller's boomerang staff members (someone who left the company and returned at a later point), and they let me write the blog post this year to share my perspective on what our retreat looks like after having been gone a few years. Several people asked me through the week "How does retreat compare to those from before you left?" My answer: it was both pleasantly familiar and inspiring in whole new ways. The general feel of the retreat – the comradery amongst the team, the humor and productive-but-not-stuffy nature of the meetings – was very much the same. But the content of what we talked about was deeper and smarter and more focused than I think it ever has been.
My first retreat with Heller was fourteen years ago and there were nine of us cozied up in someone's living room. When I left a decade later, there were 40 of us in a large conference room.  A lot has evolved over the years, but the core values are still very much in place and were completely evident at the retreat. If I had to name three things that have always characterized this firm, they would be these:
Deep commitment to the nonprofit sector
Dedication to delivering the highest-quality work
Belief that real collaboration is the best way to accomplish our goals, even when that's hard
While those things have always been a part of who we are as a firm, the ways they manifest have changed over time and it was neat to see those values in action at our retreat.
We still only hire people who have worked full-time in nonprofits and we do this because it's a practice that has never failed to bring us people who care enough about the sector to make it their career. What's exciting and new (to me at least) is that our work has expanded a great deal in the last few years, taking us beyond fundraising and into more direct work with program teams. While we all know and love fundraising, it's energizing to everyone, I think, to be able to expand our work to areas so directly tied to mission delivery. In addition, we've leveraged the two decades of experience to offer more than just systems work: we now embed change management and strategic technology planning into all our projects. This leads to more effective organizational transformation for our clients and that is deeply satisfying.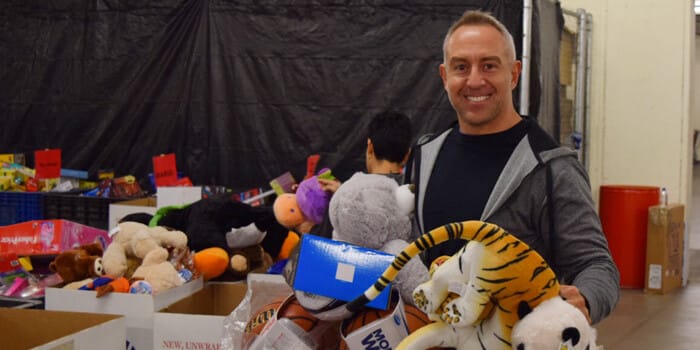 The idea of resilience came up a lot this year, and we discussed what it means to not give up when things get tough. We carry out multi-year implementations of mission-critical systems for organizations with tight budgets and tighter schedules. We help people to change the way that they work in order to get more done. Anyone who's been through a large CRM implementation knows that it can be a long and bumpy road, and there are times when everyone involved gets a bit sick of each other. But as we reviewed the last year – formally in our meetings and informally over dinners and drinks – what I heard over and over were references to the way the consultants supported each other and our clients when everyone was beyond tired. As a company, we don't just assume that will happen on its own – we had a session in the retreat where we talked in depth about cultivating that strength both individually and as a team. Our managers make it a point to see that those aspects of professional development continue throughout the year.
In my earlier days at Heller, we also had a tight-knit crew. We also supported each other and we worked hard and delivered quality work. But we did it in a more stereotypically start-up way. A lot of things were accomplished in very by-the-seat-of-your-pants organic ways. It was fun…most of the time. But what impresses me now is how we've managed to make our core values more than just a list of personal traits we hope everyone has. We have a whole committee system through which a whole range of internal capacity-building initiatives are identified, prioritized and implemented through the year. Our service managers analyze project management data to find opportunities to add efficiencies or improve our client experience; those become initiatives and teams are assigned – and given time – to develop them. Solutions get vetted, tested, refined, documented and rolled out to the wider team through weekly knowledge-sharing meetings, which are recorded and saved in an internal resource library. This is dedication at a whole other level. And I love it.
So, it's great to be back. And, based on what I saw, I think it's going to be great year.
We spent the last day of our retreat volunteering at a local Salvation Army warehouse. There were plenty of opinions on the best ways to organize the process and workflow, but we still managed to get a lot done.
Categories: