Strengthening Relationships with Your Affiliates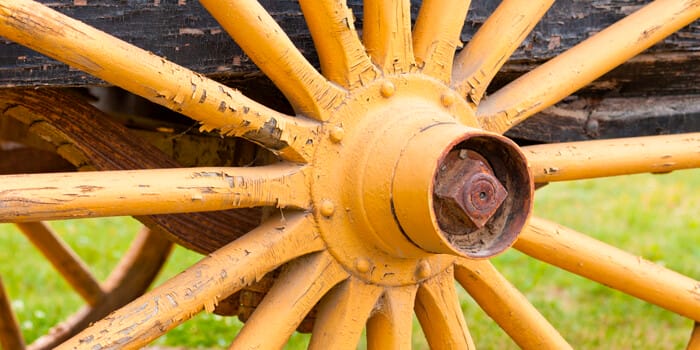 In delivering large enterprise-wide CRM implementations, the Heller team commonly engages with headquarters, or the national entity of a nonprofit organization, in pursuit of strengthening constituent relationships.  As part of this process, organizational dialogue related to constituent engagement grows and this conversation inevitably turns inward.
While effort is being paid on improving constituent relationships, there is immense opportunity to strengthen relationships within the enterprise at the same time. Our clients ask, "How are we also serving our affiliates/chapters/members/network? How can we deliver a better experience to those that are the closest to us?  What role does CRM technology play?"
Whether a national organization has 50 or 5000 members, the uses of CRM for managing affiliate relationships are meaningful and diverse.  And the benefits are the same whether the nonprofit is focused on curing disease, ending poverty or animal cruelty, fulfilling a faith-based mission or otherwise. For these national nonprofits, affiliate CRM:
Serves as an organizational Rolodex and real-time "source of truth" about each and every affiliate or member organization. Includes both organizational information related to the affiliate account (such as affiliate type and address) as well current data on individual contacts (names, titles, email addresses).
Communicates an affiliate health flag. Is the affiliate or member in good standing? An affiliate or member "health flag" enables others to immediately pause to understand issues affecting the affiliate before taking a further step related to engagement.
Logs interactions. Interactions enable every individual within the national organization to view every touchpoint the national organization has with affiliate members, including emails sent, inbound and outbound telephone calls, and grant opportunities, among others.
Serves as an affiliate portal enabling an online mechanism for affiliates to communicate back with the national organization. Can include personnel changes, requests for service or support, or responses required for monthly, quarterly, and annual data requests required by compliance.
Communicates organization-wide outcomes. When data collection is both frequent and consistent a national organization gets closer than ever to being able to articulate the real-time impact that the collective can have on achieving its mission. The nonprofit can then convey this impact back to corporate and individual donors.
How is CRM making an impact on your mission?  Heller Consulting works with nonprofit clients to establish and realize CRM vision through technology. View the resources below for more information on our best practices CRM methodologies. If you would like to discuss your organization's specific needs, please contact us today.
Categories: