Resource Round Up: Heller's Papers from 2016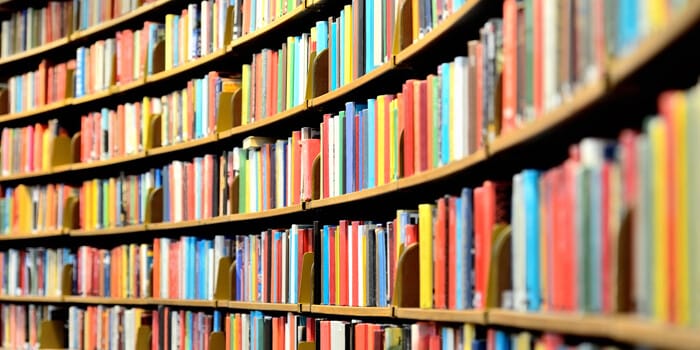 Heller Consulting is committed to providing up-to-date resources and information on topics that impact the nonprofit community. Our unique partnerships and associations with nonprofit organizations and software developers allow us to understand the continual advances in the market and cultivate rich insights. As we combine these perspectives with our own experiences and knowledge, we are able to create reference materials useful to nonprofit organizations of all sizes. Please download these resources, and watch for additional events, papers, and posts throughout 2017.
In 2016 we published papers on a variety of the opportunities and challenges facing nonprofit organizations and hope that you will find these resources informative and applicable to your specific situation. Please contact us if you have any questions or requests for additional resources.
Managing Technology Change at Enterprise Nonprofits
Managing technology change is becoming an important topic as nonprofit organizations adopt advanced CRM systems. Driven by the expectations of constituents used to experiences provided by companies like Amazon and Netflix, nonprofits must adapt to new strategies and technologies at an unprecedented pace. The fact is while adaptation and change is often necessary and healthy, it can a disruptive force, and is rarely easy. Interestingly, it's our response to change that determines whether we feel positive or negative about what's happening. Download this paper to learn factors that influence an organization's response to change, a process for managing change, and how managing change effectively can impact the success of a nonprofit organization's CRM and technology initiatives.
Learn more and download here
---
CRM Vision: An Essential Part of a CRM Roadmap
Defining a CRM vision is an essential component of a complete CRM roadmap. It serves as a high-level guide that provides a focused perspective on the organization's goals and aspirations. It also provides an outline of the types of strategies and techniques that will be used to deliver their mission and the constituent experience. It is important to incorporate the insights, opinions, and perspectives of a wide variety of constituents. Understanding their needs and requirements and providing a clear path to fulfill those needs will help ensure the success of the overall CRM initiative.
Learn more and download here
---
In Focus: Reducing Risk During Data Migrations
Data migration during a system transition can be a headache if not done carefully. Without a clear and detailed understanding of both the source and destination systems, as well as the structure and content of the data fields, it's possible to lose, disconnect, or even corrupt years of valuable constituent history. Effectively migrating data takes a methodology coordinated between the development and data teams, as well as detailed input from the individual departments involved. This paper provides tips from our data specialists to help make a data migration process run smoothly and help your organization deliver on your mission immediately after your new database is up and running.
Learn more and download here
---
Introduction to Analytics for Nonprofits
Never before have nonprofit organizations had the opportunity to acquire, maintain, and effectively utilize vast quantities of information about their supporters, beneficiaries, and advocates. Effective use of analytics can help determine the value of programs and initiatives as they relate to serving your beneficiaries, building long-term relationships with your supporters, and guiding your nonprofit forward. This paper provides a clear overview of analytics for nonprofits, explains the primary barriers organizations encounter, and defines the key ingredients to a successful analytics initiative.
---
Tips for Nonprofit Marketing Automation
In the last few years, a number of pioneering organizations have been able to road-test, analyze, and refine their marketing automation programs enough to learn whether there's real return beyond the hype. And the truth is there absolutely can be, as long as you prepare your strategy and goals before you leap into a technology solution. Download Marketing Automation for Nonprofits: Tips from the nonprofit experts who know to hear directly from nonprofit communication pioneers from DonorsChoose.org, Greenbelt Alliance, Sierra Club and more who have taken the plunge into marketing automation. Read their insights on how to approach a new marketing automation effort, what to look out for, and how to make the most of this technology.
Learn more and download here
Categories: