Nonprofits Sharing Expertise in San Francisco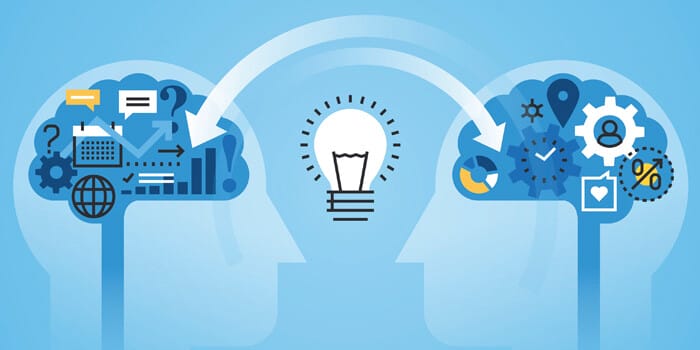 The nonprofit community has seen an increase in the variety of CRM technology solutions available to help them increase their fundraising, communicate with their constituents, and ultimately deliver their mission. Many organizations are finding it challenging to select the right solution. The fact is, developing a successful nonprofit CRM requires more than straightforward feature comparison between different solutions. It requires an understanding of existing successful processes and thoughtful consideration of future strategies. It's also helpful to hear what similar organizations are doing and how they are addressing their planning, implementation, and transition challenges.
Learning from experience
On February 1 two dozen executives from San Francisco-based nonprofits gathered together to share their perspectives on CRM and learn effective methods to approach CRM planning challenges. The event featured speakers Laura Peabody-Park from Guide Dogs for the Blind and Darrell Byers from Easter Seals Bay Area and was hosted by Heller Consulting and Salesforce.org. To start the day, Laura, Darrell, and Keith Heller discussed the process for developing a CRM vision, and how each organization is preparing for the upcoming phases of their implementations. While Keith and the Heller team have years of experience with CRM initiatives, hearing from executives actively involved in a transition provided an insightful first-hand perspective for all attendees.
Details on NPSP
After a short break, the Salesforce.org team led the next presentation sharing how Nonprofit Success Pack (NPSP) can serve as a powerful platform serving multiple departments and initiatives. They provided a brief history of how NPSP has evolved into a customizable package flexible enough to serve the unique requirements of individual nonprofits. They ended with a demonstration of the newest and most requested features that have been added in recent months.
Making CRM a reality
Keith took over for the final presentation of the day introducing a typical CRM planning process. He outlined common CRM barriers, how to effectively clarify goals, and efficient project phasing over the course of an implementation. He also explained the importance of understanding the organization's readiness for change as well as effective change management strategies. At the end of the morning, attendees received a snapshot of how prepared their team is for a CRM initiative, and how their status is similar to other organizations.
Categories: