Strategy First, Then Tools: Marketing Automation Tip #5 of 7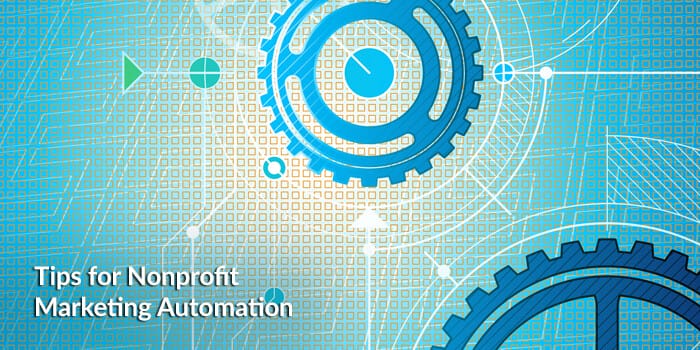 Content and planning are king and queen when it comes to marketing automation, so when you have your best materials together and ready to execute your plan, what tools do you select? (If you haven't already, be sure to read Tip #1, Tip #2, Tip #3, and Tip #4.) It's essential to find a tool that matches your goals and your strategy, so make sure you determine your strategy first.
Tip #5: Do your strategy homework before you even think about calling vendors.
How should I decide which tools to use? Which features are critical and which aren't? There is no one answer based only on price or functionality. Thankfully there is a plethora of internet articles, online chat rooms, conferences, and vendor materials, on the details of specifications and features! So how do you decide?
In reality, it's the process of actually doing your strategy homework before you explore automation tools that will set you up for success during tool selection and ultimately help you arrive at the best choice. Once you have your vision and strategy in place, our best advice is to use those as a guide for your tool research. Beyond that, we interviewed some expert automation pioneers for their "know before you demo" tips that encourage an effective tool selection process.
Know in as great a detail as possible what you will need in the short term
What specific reports will you need to run? What segmentation strategy will you use and where will it be deployed? Ask your vendor how and whether those specific reports or actions would be run on their tool—and take notes!
Identify one or two "bells and whistles" that you think you can grow into long-term
It's critical not to get dazzled by fancy features that you'll never use. But it's also important that your program can grow into additional features with your tool of choice. Strike a middle ground by identifying a "stretch" piece of functionality that you may not use now, but could use in the future if you meet your goals. Know that a plug-and-play, out-of-the-box solution is as likely a rainbow unicorn (generally agreed to be not very likely to find.)
There is almost never a "perfect fit" technology solution. Even with robust tools, most organizations have to customize some aspect of their automation processes and solutions. Be sure to investigate your customization options and resources, and determine what's most important when it comes to integration and reporting. It not "What do they offer?" but "What will we need?"
Don't automatically reject tools that stretch—or even shrink!—your budget
If a tool is wildly out of your price range, it makes sense to ignore it. But don't let price be your only guide. A slightly more expensive tool could save you time with amazing customer service. Alternatively, less expensive tools can sometimes offer pretty robust functionality. Greenbelt Alliance shared with us that they assembled a technology environment of no fewer than nine different tools, but ended up with the automation functionality they needed—and saved tens of thousands of dollars per year.
Take usability and customer support seriously
Take the time to consider your staff capacity to handle this tool currently, and be honest about the kinds of training or hiring you would need to handle it in the future. A tool that fits all of the rest of your requirements, but doesn't offer robust follow-up in the long term could still be the wrong choice.
More Tips for Marketing Automation
Get more insights on how to get started with marketing automation our paper Tips for Nonprofit Marketing Automation below. It will help your organization evaluate where you are and where you want to be with marketing automation. You'll hear directly from nonprofit communication pioneers from DonorsChoose.org, Greenbelt Alliance, Sierra Club and more who have taken the plunge into marketing automation. Inside you'll learn insights on how to approach a new marketing automation effort, what to look out for, and how to make the most of this technology.
I'd like to receive Tips for Nonprofit Marketing Automation!
* These fields are required.
Categories: