Plan Time for Analysis: Marketing Automation Tip #7 of 7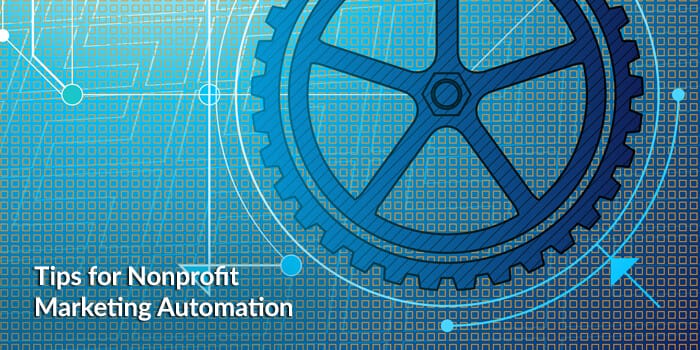 Your marketing automation program is all set up and running, so you're done, right? (If you haven't already, be sure to read about getting to this point in Tip #1, Tip #2, Tip #3, Tip #4, Tip #5, and Tip #6.) Not exactly. Another important component of a marketing automation program is the feedback loop– making the time to learn from the experiences and data you acquire.
Tip #7: You can't automate optimization and analysis, so don't forget to make time for reporting and analysis.
With your marketing automation solution in place, you have the ability (and the responsibility) to track and optimize engagement across multiple channels. That means that you will need to choose the right metrics to truly gauge success, and to pull those elements together into a cohesive reporting picture. In our interview with Sierra Club they note, you may "have to do more hands on work to knit the different metrics together to develop good pipelines."
The important take-away from this is that you need to plan the time to set up your reporting and do the analysis. Even when you compare simple metrics like open rates and click-through rates, you can be missing important information that will improve your campaign planning and execution. When similar campaigns have different results, figure out what was different. If multiple campaigns have similar results, ask what can we try to make this even better? Make sure you ask different team members for their perspectives, too. If you have an email welcome series that can end in a phone call, ask your calling team for their feedback on the campaign. Was the constituent happy with the call? Did they seem prepared and enthusiastic, or did it take time to explain the context of the call? This information analysis will help refine and improve your efforts over time providing a better experience for your constituents, and better results for you.
Here are some sample metrics that you can use as a jumping-off point for the types of reports you may need at your organization. These are just the tip of the iceberg, but they may spur deeper thought about your reporting needs:
Conversion rate – This is the number of people who did what you wanted them to do, divided by the total number of people you asked to do it. (i.e. The number of people who made a donation, divided by the number of emails you sent out.)
Leads generated – In basic terms, a lead is someone showing interest in you. It might be visiting your site, clicking on a link, or making a donation. It's important to track how many people express interest. Sometimes you get them to show interest first, and then CONVERT them to sign up to volunteer or some other action.
Cost per lead – If you divide your total number of leads generated by the total cost of your campaign effort, you get total cost per lead. This can be used to compare the value across initiatives, and to plan for future programs.
Revenue generated – This one is simple. How much money did your campaign bring in? You can dig a little deeper to be able to compare gross value and net value as well.
By taking the time to establish and truly analyze the results of your programs, you will realize the true benefit and value of marketing automation. You will be able to evaluate and verify your efforts and programs, cutting the ones that are failing, making revisions if they can be improved, and putting additional effort into the most successful campaigns. 
The Bottom Line
We see the opportunity that exists beyond the investment and energy required to get started with automation. But despite the glitz and glamour of lead scoring and segmentation, it's important to remember that any marketing solution is, at its core, a way to connect your organization's people with other people who care about the work you're doing in the nonprofit space. Whether or not you choose to do so through marketing automation technology, it's important to keep constituent relationships at the heart of your engagement strategy.
More Tips for Marketing Automation
Get more insights on how to get started with marketing automation our paper Tips for Nonprofit Marketing Automation below. It will help your organization evaluate where you are and where you want to be with marketing automation. You'll hear directly from nonprofit communication pioneers from DonorsChoose.org, Greenbelt Alliance, Sierra Club and more who have taken the plunge into marketing automation. Inside you'll learn insights on how to approach a new marketing automation effort, what to look out for, and how to make the most of this technology.
I'd like to receive Tips for Nonprofit Marketing Automation!
* These fields are required.
Categories: