Your Culture Determines Timelines: Marketing Automation Tip #2 of 7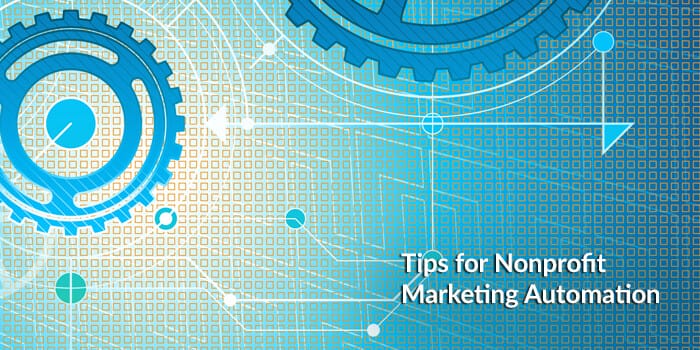 So you've seen the opportunity for marketing automation for your organization. Great. How should you best launch it within your organization? Should you dive in and make the most of momentum? Or should you build it up slowly over several years? Every nonprofit has its own set of players and unique culture that will determine your answer. And in our experience, that culture takes on significance in the midst of big changes. So, as you are looking for the right time to introduce marketing automation, take the pulse of your organization's culture, leadership, and risk tolerance and use that to shape your approach.
Tip #2: Use a culture check to find the right time and approach for your organization.
The most effective plan for your automation launch could look different based on several factors. So as you decide the right approach for your organization, consider these questions about your culture:
Launching it fast or slow
Depending on your starting point, getting fully up and running could take six months or several years.
Culture questions: Is your organization quick to test new things, or does it need time to let new ideas marinate? Does your team need immediate results to maintain momentum, or is it willing to build ROI over time?
Launching it now or later
Think about the motivation you'll need to sustain the significant effort of launching this program—and whether or not there are useful events or moments in the coming year that may give you an extra boost.
Culture questions: Are there any useful triggers in the coming year? Is a tool contract about to expire? When will you propose a new budget? Is a new team member coming on board who has a useful skillset?
Building distributed or focused teams to make it happen
All our teams stress the importance of getting wide input to start—but the participation required to actually launch marketing automation could be the main task of a focused team, or involve a wider number of people at a lower intensity level.
Culture questions: Who is likely to be on the team that sustains marketing automation? How do they work best? How central will marketing automation's success be to their success in their jobs?
Focusing on dollars or actions or other cultivation
Depending on the ROI that will be most valued by your organization and leadership, you may focus on fundraising over advocacy or vice versa.
Culture questions: What are your three-year, five-year, or ten-year marketing goals? Can you layer in marketing automation over an existing plan to boost revenue or meet goals?
Using tried and true or more experimental calls to action
You could automate calls to action that you already know work in your traditional program, or you could test completely new ones.
Culture questions: Is innovation a core value of your organization? Or is efficiency more important? Are there decision makers in the room who might get excited about the prospect of marketing strategies that reflect advancements in the for-profit sector?
In short, understand the tone of your organization first, and then gauge whether or not now is the right time to bring up marketing automation. Waiting may be in your benefit, and there's plenty you can do in the meantime to refine and prepare your approach.
More Tips for Marketing Automation
Get more insights on how to get started with marketing automation our paper Tips for Nonprofit Marketing Automation below. It will help your organization evaluate where you are and where you want to be with marketing automation. You'll hear directly from nonprofit communication pioneers from DonorsChoose.org, Greenbelt Alliance, Sierra Club and more who have taken the plunge into marketing automation. Inside you'll learn insights on how to approach a new marketing automation effort, what to look out for, and how to make the most of this technology.
I'd like to receive Tips for Nonprofit Marketing Automation!
* These fields are required.
Categories: