Create Content FOR Your Audience: Marketing Automation Tip #4 of 7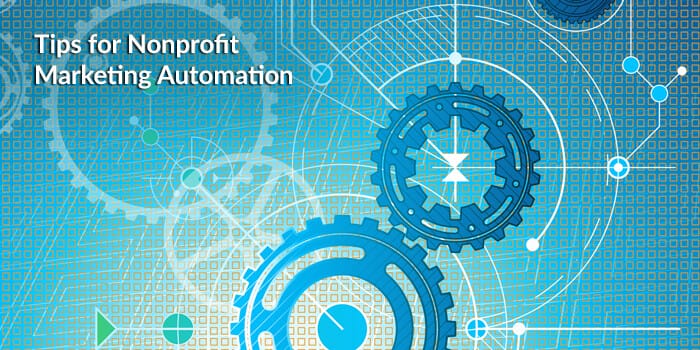 When generating and assembling content for your marketing automation program, it's important that it matches your goals as well as your timeline. (If you haven't already, be sure to read Tip #1, Tip #2, and Tip #3.) Another vital perspective to consider is that of your constituents. What do they come to you for?
Tip #4: Step into your audiences' shoes to generate strategic automated content.
While putting yourself in the shoes of your colleagues will help build buy-in for your program, it's putting yourself in the shoes of your supporters that will inspire truly effective content and creative. Before you plot out your automated campaign flow and eventually start developing content, consider these ways to tap into supporter experience and motivation:
Look for promising triggers in supporter experience—or come up with a new one
Marketing automation can trigger messages based on any number of behaviors, so what moments in your supporter experience might be a good time to inspire them to action?  Challenge yourself to look beyond the e-news sign up and welcome series. In our Tips for Nonprofit Marketing Automation paper, Greenbelt Alliance's shares they knew their supporters valued their popular online reports on sustainable development. To take advantage of that value they required a simple email sign-up before download, and used it as a trigger for a targeted series to get readers more deeply involved.
Look for trends in supporter data
In addition to anecdotal evidence, try to also survey the data on your supporters to see if it highlights any particular moment of opportunity. Sierra Club worked with a consulting firm to do extensive research on which initial supporter interaction best predicted high levels of long-term engagement, and used the results to target an audience for their supercharged welcome series.
If you're targeting the right people, consider asking for more, not less
While many direct response best practices will caution you against asking for too much too soon, remember that the targeting capability of marketing automation lets you engage supporters right when they are primed to take the biggest step. Experiment with asking for bigger commitments like monthly giving, volunteering, etc., and have a lower-bar backup if they don't say yes.
Automation Opportunities
The possibilities are more varied and inspiring than you might think. Consider just a few of the below ideas as you develop the content for a program that leverages marketing automation technology.
Supercharge your welcome series
While it's important to look beyond the welcome series, you should also make the most of the opportunity at hand. Our experts agreed that you can find some pretty inspiring engagement in a welcome series that is supercharged by marketing automation and personalized calls to action. The welcome series is your opportunity to acknowledge how, when, and where your constituents found your organization, and to deliver content that is relevant to those characteristics.
Donor renewals and upgrades
From renewal series to monthly giving asks for recent one-time givers, you can use donation activity to trigger a series that urges supporters to take the next step. You never get what you don't ask for.
"Thank you" cultivation
Automation trailblazers DonorsChoose.org has had amazing success finding repeat donations simply by expanding their "thank you" series to donors who have helped a classroom meet their goal.
Event prep and follow-up
To get the most from events, automation pioneer Seattle Shakespeare Company has had great success encouraging attendance and sales through "know before you go" pre-performance emails, and post-performance emails about upcoming events. Look for opportunities to leverage your audience's existing interests, and build on what they already enjoy.
More Tips for Marketing Automation
Get more insights on how to get started with marketing automation our paper Tips for Nonprofit Marketing Automation below. It will help your organization evaluate where you are and where you want to be with marketing automation. You'll hear directly from nonprofit communication pioneers from DonorsChoose.org, Greenbelt Alliance, Sierra Club and more who have taken the plunge into marketing automation. Inside you'll learn insights on how to approach a new marketing automation effort, what to look out for, and how to make the most of this technology.
I'd like to receive Tips for Nonprofit Marketing Automation!
* These fields are required.
Categories: