Setting Excellence as a Standard in your CRM Implementation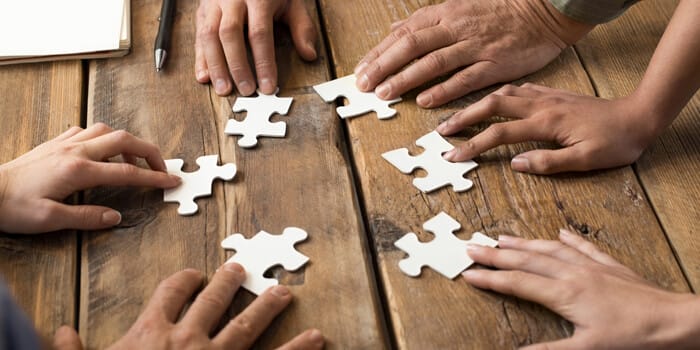 The promise of true CRM – that fabled 360° view of your constituents – is achievable only when nonprofit business units across an enterprise join together.  By combining data and aligning business processes through the use of technology, a unified constituent profile can be realized.  Rationalizing business process and eliminating redundancies across business units ensures that we are working towards a common goal over what can often be a multiyear implementation for many organizations.
Each business unit – whether Development, Communications and Outreach, Programs, Human Resources, Finance, Volunteers, or otherwise – brings unique requirements to "their" CRM project.  At each phase, remaining faithful to an overall CRM vision and solution architecture is vital in pursuit of enterprise-wide project success.  For many nonprofits and commercial organizations alike, a CRM "Center of Excellence" is the solution.
Organized as a committee, stand-alone department or cross-functional team, a CRM Center of Excellence exists to consistently engage business units with platform-specific best practices, leadership and adoption as implementation focus shifts from phase to phase.  These Centers of Excellence are often vital for coordinating platform architecture across an enterprise and determining how to adopt new applications or product features uniformly.
In the Salesforce universe, Centers of Excellence are particularly helpful in establishing guardrails to inform when a new Salesforce instance, or "org", should be spawned to meet a new business opportunity versus operating within an existing Salesforce instance.  The Center of Excellence can additionally guide cohesiveness and commonality within the multi-org environment.
How is excellence supported within your organization and CRM implementation? 
Heller Consulting works with clients to establish and realize CRM vision through technology.  Organizational design and change management services are key to our strategic approach.  View the resources below for more information on our best practices CRM methodologies. If you would like to discuss your organization's specific needs, please contact us today.
Categories: