Engaging Donors with the Right Story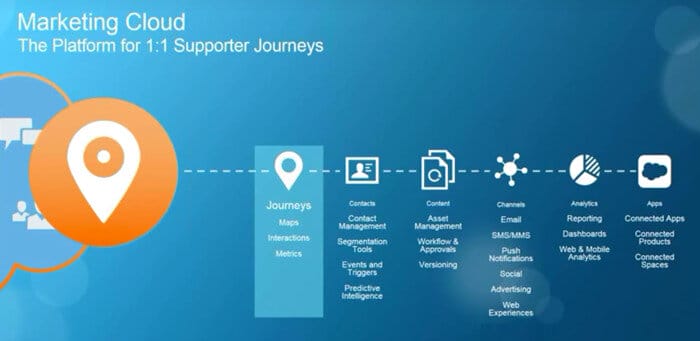 In June, the Salesforce Foundation spoke with Mile High United Way about how they use Salesforce's Marketing Cloud to increase engagement with their constituents. Nicole Adair, United Way's Senior Director of Development Operations and Donor Communications shared her insights and perspectives in addressing the very common "retention problem" that so many nonprofits experience.
Watch the video below to find out more about Salesforce's Marketing Cloud, and how it is showing very promising results by increasing Mile High United Way's donor retention of one group by 6% and increasing giving from that same group by 49%.
After watching, if you have questions about the strategies applied and how they could work in your organization, please contact us. Heller has over 18 years experience guiding nonprofit organizations in their strategy and technology choices, and has helped over 1,000 nonprofits raise more money and grow and retain an engaged audience.

For another great example of the impact of strategically engaging with constituents, read about Heller's work with the Canadian Cancer Society in Saskatchewan and their Relay for Life Program. Read the case study.
Categories: