Business Intelligence Tools for Nonprofits: Quicksight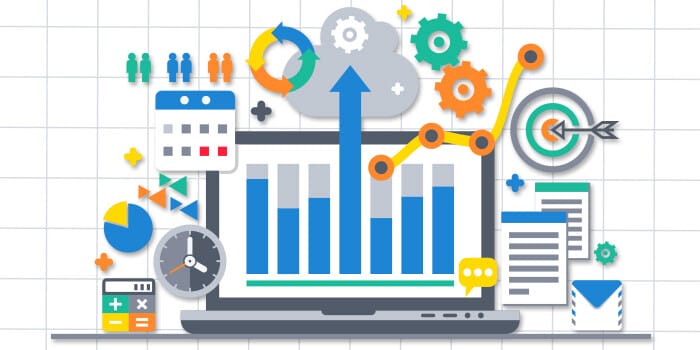 The landscape for business intelligence and analytics tools is constantly changing. In 2014 we released a popular whitepaper on business intelligence for nonprofits. Since then there have been many changes and new entries to the market, so this series of posts will feature four new tools we've seen most commonly used at nonprofit organizations. Our goal is to provide quick snapshots highlighting the basic features and functionality of each product. Organizations just starting to examine their choices will be able to quickly see the basic differences between the tools, and start to clarify which tools might be suitable for their organization. If you have specific questions about getting started with your own analytics initiative, please download our paper "Introduction to Analytics for Nonprofit Executives" or contact us directly to discuss your specific needs.
QuickSight
Product Description
Amazon QuickSight is part of Amazon Web Services and can connect with multiple data sources, including other AWS data, to produce high quality visualizations and ad-hoc analysis. It uses an in-memory engine (SPICE) to rapidly perform complex calculations and allows users to leverage Amazon's AutoGraph algorithm to select the best graph type for the visual representation.
At a Glance
Reports?
Web-based, point and click functionality.
Dashboards?
Yes, read-only snapshot of an analysis.
Other Notable Features?
Super-fast, Parallel, In-memory, Calculation Engine (SPICE) allows users to run complex queries and AutoGraph recommends the best visual representation for your data.
Beginner, Intermediate,
Expert?
Setup will require intermediate skills, but the user interface is designed for beginners.
Cloud, On Premise,
or Both?
Cloud
Total Cost?
Dependent on level of subscription. Standard Edition is $9 per month per user and Enterprise Edition is $18 per month per user.
Support Options?
QuickSight is part of Amazon Web Services division and includes extensive documentation.
How it Works
QuickSight enables users to connect to a variety of data sources and run queries using SPICE for fast, ad-hoc reporting. A user builds an analysis by creating and combining a maximum of 20 visuals together. Each visual can leverage a new or existing data set and can be customized to represent the data in whatever way one chooses. QuickSight also offers its AutoGraph algorithm that recommends the best visual to represent complex data sets. An analysis can be viewed immediately, or saved as a dashboard and shared with individuals via email as well. In addition to creating analyses and dashboards, QuickSight allows for data snapshots represented through stories. These stories capture images of the analysis at a certain time and can be used to show variance of information.
Usability
Some technical experience is required to set up and manage this tool. Depending on an organization's reporting needs and data complexity, multiple analyses would need to be created and maintained. Once the initial graphics are set, users can easily customize visuals to slice their data any way they choose. However, new visuals, dashboards, and stories, will still need to be managed by a BI administrator.
Cost
Cost of the tool is dependent on the edition selected and storage requirements. The Standard edition is currently priced at $9 per month per user and the Enterprise edition is $18 per month per user. Both editions include 10GB of SPICE and any additional storage is priced at $0.25 per GB for Standard edition and $0.38 per GB for Enterprise edition. The biggest difference between the two editions is Enterprise includes a connection to AWS active directory and offers secure data encryption at rest.
The Bottom Line on QuickSight
QuickSight offers a straightforward implementation process that allows users to upload or connect data sets from various sources. The costs associated with storage might make this tool most suitable for small to medium organizations, or those with smaller data sets. The biggest appeal of QuickSight is its integration with other Amazon Web Services data and the SPICE feature. If an organization currently leverages other AWS products, QuickSight is a tool worth exploring to bring together all their data points into one powerful application.
If you have more questions about QuickSight or how to get started with your own analytics initiative, contact us.
---
Introduction to Analytics for Nonprofits
Never before have nonprofit organizations had the opportunity to acquire, maintain, and effectively utilize vast quantities of information about their supporters, beneficiaries and advocates. To take advantage of this information, organizations must go beyond basic reporting and explore the quickly expanding world of "analytics". But what does all this really mean to your nonprofit? Is it worth the effort and investment? Download Introduction to Analytics for Nonprofits now to get a clear overview of analytics for nonprofits, learn the primary barriers organizations encounter, and understand the key ingredients to a successful analytics initiative.
Categories: