Barriers to Analytics for Nonprofits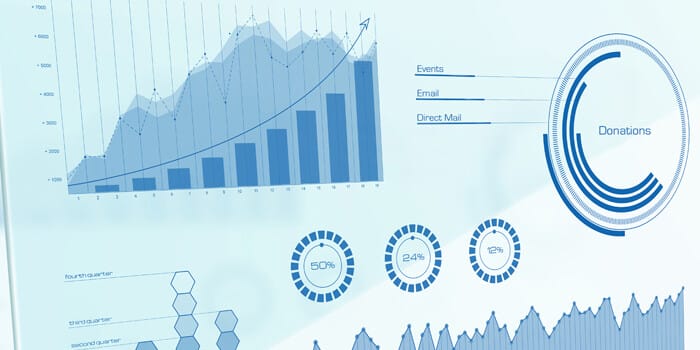 Commercial companies have been leveraging the power of robust analytic applications on their data for years. And while the practice of analytics for the nonprofit sector has been around for years, it isn't it practiced as widely. Why? In truth, there are many barriers to a successful analytics initiative, but they are not insurmountable. A few of the more common are:
Lack of leadership – Analytics initiatives must start at the executive level as part of an organization's strategic plan. Though the necessary technology and data may be available, these are not the key ingredients.  An analytics initiative must be driven by a strategic vision and must be stewarded by executive leadership to ensure organization-wide support and impact.
Amount of effort – You may already have expected that an analytics initiative can be a substantial undertaking, and it certainly is. Combining your organization's strategy, goals, and CRM data with business intelligence and reporting tools is not a simple process. Some organizations have started larger CRM Initiatives that originally included an analytics goal amongst others, but ran out of steam before realizing that particular possibility. Fortunately, it's never too late to re-align and continue forward with a new understanding of the effort involved.
Availability of data – Analytics is based on data, so without an organized source of data, your initiative isn't going anywhere. A substantial number of organizations don't have the systems in place to support analytics and need to start with a CRM project to update antiquated technology first. The fewer silos of disconnected data, the more potential for rich insights into your organization.

There are certainly more, but fortunately, there are multiple trends making it easier for forward-thinking nonprofits to undertake an analytics initiative. CRM systems are becoming more prevalent and affordable. CRM and analytics technologies are becoming even easier to use and more tightly integrated. The concepts and practices of analytics are spreading, lowering resistance and fear of change. And finally, many leaders within nonprofits are recognizing the deep value of incorporating an analytics initiative into their ongoing strategic planning and practice.
If you would like more information on the barriers to an analytics initiative, why it is important to nonprofits, and keys to success, download Introduction to Analytics for Nonprofit Executives. We have been helping nonprofits organize and utilized their data for 20 years, and can help you clarify how you can benefit from an analytics initiative.
Download now!
* These fields are required.
Categories: