Analytics for Nonprofits: Is it important?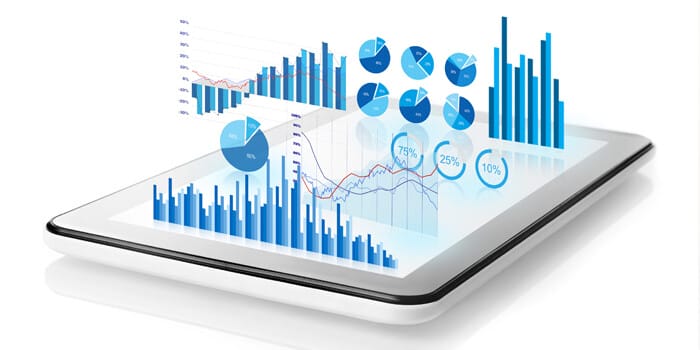 Analytics is becoming a popular buzz word in the technology industry but what does it really mean to your nonprofit? Is it worth the effort and investment? In a nutshell, analytics for nonprofits is using your data to objectively evaluate your organization's practices, providing insights for effective forecasting and decision making. It is a detailed analysis built with accuracy, consistency, and rigor over an extended period of time. To be clear, analytics is not the typical reporting that many organizations already do.
Analytics are connected to goals
Much more than a data snapshot, committing to an analytics initiative will enable your organization to deliver more of your mission, more effectively. The insights obtained are based on your organization's unique goals, and will guide the decisions and changes your organization makes as you plan for the future. This is a key feature of an analytics initiative and is what elevates it above standard reporting. Analytics is further differentiated on a practical level because it usually involves defining and delivering Key Performance Indicators (KPIs), drawing from multiple data sources in a more sophisticated fashion, and pro-actively surfacing and focusing attention on important insights.
Analytics IS important to nonprofits
Nonprofit organizations are in an exciting time of technological possibilities and challenges. Never before have we had the opportunity to acquire, maintain, and effectively utilize vast quantities of information about our supporters, beneficiaries, and advocates. At the same time, our constituents are receiving one-to-one personalized relationships from commercial organizations who have invested billions of marketing dollars in personalization engines. Our constituents expect to be known, remembered, and communicated with in the same way, and their support will follow the nonprofit that can provide that level of engagement. More than ever before, we need to build lasting and mutually rewarding relationships, not simply segmented mailing lists.
Effective use of analytics can help determine the value of programs and initiatives as they relate to serving your beneficiaries, building long-term relationships with your supporters, and guiding your nonprofit forward. There are three initial areas an analytics initiative can impact your organization:
Develop greater efficiency in how you provide your services

Expand the reach of your most effective services to more beneficiaries

Garner more support for your mission (donors, volunteers, advocates, supporters, etc.)
If you would like more information on how analytics can be utilized by nonprofits, including common barriers and keys to success, download Introduction to Analytics for Nonprofit Executives. We have been helping nonprofits organize and utilized their data for 20 years, and can help you clarify how you can benefit from an analytics initiative.
Download now!
* These fields are required.
Categories: