Agile AND Waterfall In Your Organization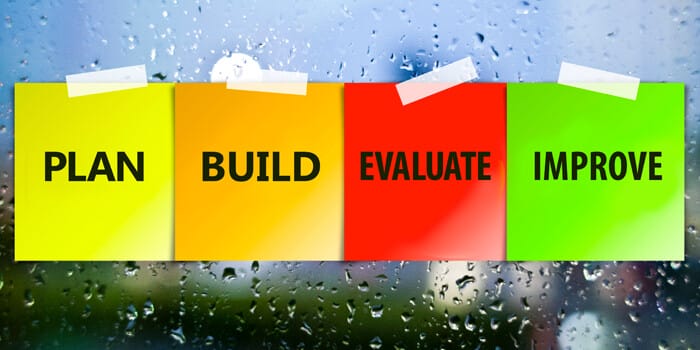 Project management styles are often considered where pros and cons are explored to determine the best approach for an organization.  For some, chief criteria might be earliest access to tools. Others might require an articulated project plan, upfront.  And others might prioritize a high-level of participation from team members, above all. Does agile or waterfall work best for your organization? The most innovative organizations are choosing the right methodology for the right project – where both approaches can exist side-by-side.
Heller is working with Hillel International to apply both agile and waterfall project management methodologies with success.  As the largest Jewish campus organization in the world, Hillel is active on over 550 colleges and universities in North America.  The organization seeks to engage 100,000 Jewish freshmen starting college each year and remain connected to them throughout their lives.
This level of engagement tracking and long term stewardship requires sophisticated systems and business process to achieve goals.  Hillel meets these needs through a multitude of projects – some large, some small.  Matt Braman, VP for Information Technology of Hillel International says that "we are adopting a corporate culture of investment in experimentation to create and identify solutions that best meet our needs.  Through pilots, we see what sticks, and invest further in those winners.  At the same time, we're working through a broad CRM implementation that will be the largest IT project ever (since our founding over 90 years ago) where partner experience ensures success."  To this end, Heller is working with Hillel to apply both agile and waterfall development methodologies to meet needs.
A Project for an Agile Approach
One of these projects under development is a Student Tracking Pilot that may complement existing technology tools currently in use by college and university members.  The tool would track student engagement as relationships develop over time.  Why choose agile for this project?
Primary goal of early work was to create a functional demo on the Salesforce.com platform to rationalize continued development and investment. Visual components of the user interface particularly helped to convey capabilities.
Didn't want to spend much on upfront planning, when requirements were widely known and could be contributed by staff.
The scope of the early product releases was flexible and speed was key. Seeking to build as much as possible within existing budget and timeline constraints.
A Project for a Waterfall Approach
Hillel is also working with Heller to launch a new Donor Management System on the Salesforce.com platform.  Mission critical, the CRM will replace DonorDirect as a database of record converting 275,000 household and over 1,000,000 financial transaction records to the new platform.  Waterfall was better suited for this project.
Requirements and scope are generally not flexible, where solution parity is required in many areas.
Because of the longer project duration, subject matter expert participation is capped with periodic opportunities for review and refinement.
Heller has completed many DonorDirect to Salesforce migrations, bringing best practices learnings and a refined approach to Hillel.
Heller Consulting can work with you and your organization to find the best fit for your project, organization and project methodology to achieve your technology goals.
Categories: