2020 Nonprofit Technology Trends Update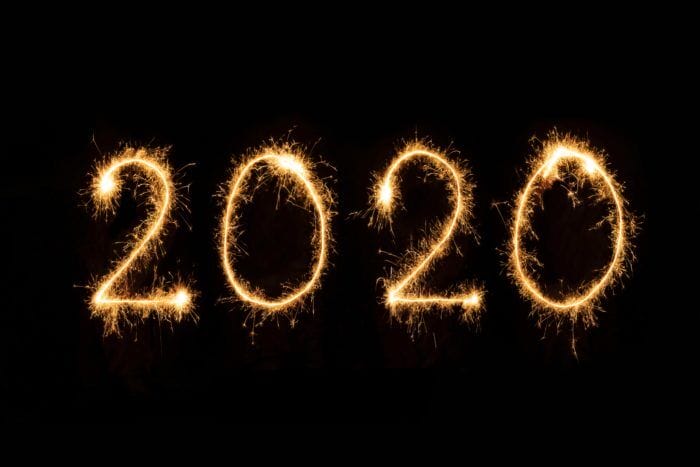 2019 was a dynamic year for nonprofit technology. Most notably, we saw a continued high level of activity by commercial companies in the sector, opening the way for new choices and more powerful solutions for nonprofits.
This year is shaping up to be an exciting ride as well. Microsoft is making big moves into the nonprofit tech space, while Blackbaud and Salesforce consider adjustments to their approach in the sector.
Here is a closer look at the early 2020 trends, plus some key areas to watch in coming months:

Microsoft
Microsoft's Technology for Social Impact (TSI) team is picking up momentum with a considered approach to how they enter the market and adapt Microsoft solutions for nonprofits. Some of us from Team Heller recently participated in one of TSI's Advisory Steering Team meetings. What we learned: They have substantial plans for their Nonprofit Accelerators and Common Data Model for Nonprofits, which allow Microsoft application partners to quickly adapt Microsoft's commercial solutions to nonprofits' needs.
This is intriguing, with the possibility of significant change to the nonprofit technology landscape.  However, one thing that remains to be seen is how much nonprofit-specific functionality Microsoft will build themselves, and how much will be left to product partners to build. In the commercial sector, Microsoft typically pushes industry-specific development work through its partner network. This approach does not necessarily translate to the nonprofit sector, as there are not nearly as many partners that serve nonprofits as there are for the commercial sector.
Another consideration: Microsoft has committed to getting their technology into the hands of 300,000 nonprofits. While they've made considerable strides through their offers and kits for small- and medium-sized nonprofits, their goal may prove challenging if TSI needs to be financially self-sufficient.  The nonprofit sector is economically "lopsided," with a small percentage of the 1.5 million U.S. nonprofits accounting for the vast majority of the sector's total revenue. To fund nonprofit product development, Microsoft will have to make solutions that larger nonprofits will buy, but those same products likely will not meet the unique needs of smaller nonprofits.
Salesforce has run head-long into this issue, with their Nonprofit Success Pack challenged to span the entire sector. Blackbaud's approach has been to have a plethora of offerings to address different sized nonprofits. How will Microsoft meet their goal while balancing the needs of both the small higher end and sizable lower end of the market?
The bottom line is that Microsoft holds great potential for the sector with incredible technology, global reach, and brand recognition. Yet, to reach their ambitious goals, they will need to overcome the unique challenges the sector presents to technology companies.
Want more on Microsoft, Blackbaud, and Salesforce? Download our latest free guide: Survival of the Nimblest today.
Blackbaud
Blackbaud's initial response to Microsoft's entry into the nonprofit tech marketplace has been promising. They have begun to build prototypes of apps on Microsoft's Power Platform. These "Power Apps" can leverage data from various Microsoft solutions, such as Office, Teams, and Dynamics, to expand the capabilities of Blackbaud products.
Because multiple Blackbaud products are built on Microsoft platform technology, this initial work represents tremendous possibilities. However, some questions remain to be answered:
Will the apps move beyond prototypes and result in commercially available solutions for Blackbaud clients?
What is the roadmap for the new apps?
Will Blackbaud product development be able to keep pace with the evolution of Microsoft's technologies?
Will Microsoft develop solutions (or pave the way for other software companies to do so) that compete with Blackbaud offerings? If so, how will this affect Blackbaud's standing in the market, their own product development plans, and the relationship between Microsoft and Blackbaud?
With tens of thousands of nonprofit customers, Blackbaud is in a unique position to enable Microsoft solutions for nonprofits and get them out to the sector quickly. To continue down this path, though, Blackbaud will need to invest time and money on development as well as partner more closely with a platform provider than they've ever done before. The result could be well worth it, providing positive impact for users of Blackbaud solutions.

Salesforce
Last year was a big year for Salesforce for nonprofits. Going into 2020, Salesforce is well aware of Microsoft's presence in the marketplace as well as critiques from the nonprofit sector for their own sales practices and volunteer app controversy. They seem to be taking these factors to heart, with an honest effort to re-examine, and return to, their core values. Our team expects to see this result in practical, positive adjustments to their product and sales strategies.
Meanwhile, Salesforce is moving forward with the Philanthropy Cloud and an increasingly robust product roadmap. This is their response to the challenge of the lack of product partners available to scale products for nonprofits. They've taken a on a lot of product development and responsibility (including via the acquisition of roundCorner a year ago) so they can coordinate and accelerate expansion of their solution.
On a broader note, it appears that last year's Salesforce acquisition of Salesforce.org has opened the door to greater resources to Salesforce.org, including deep technical expertise, to accelerate development of solutions for nonprofits. At the same time, Salesforce.org gave up some of their autonomy and must adjust to being part of a much larger organization.
Salesforce took some missteps last year — allowing their sales practices to become overly aggressive and under-communicating their reasons for taking on more product development — opening themselves to criticism. However, they seem to have gotten the message and are re-connecting with the values that have inspired many (within and outside the organization) and taking that energy into their product development plans.
Conclusion
These "Big Three" companies are in different places in their nonprofit tech journey:
Microsoft is a relative newcomer, making big moves into the space only in the past few years.
org was founded in 2008, making it about 12 years old.
Blackbaud has been around for nearly 40 years.
They also vary in terms of sector knowledge, the maturity of their nonprofit-oriented solutions, and marketing that connects with their target audiences. Together, though, they represent a growing ecosystem of nonprofit technology that offers expanding options to help you meet your strategic goals.
As the technology landscape continues to shift and grow, planning will help you take advantage of all that is available. It's crucial to clearly articulate your technology goals, align those goals with your organizational strategies, and use those insights to evaluate and map out the future of your nonprofit's technology.
Want more updates from Keith delivered right to your inbox? Subscribe to Keith's mailing list today!
Categories: