10 Signs Your Project Is Failing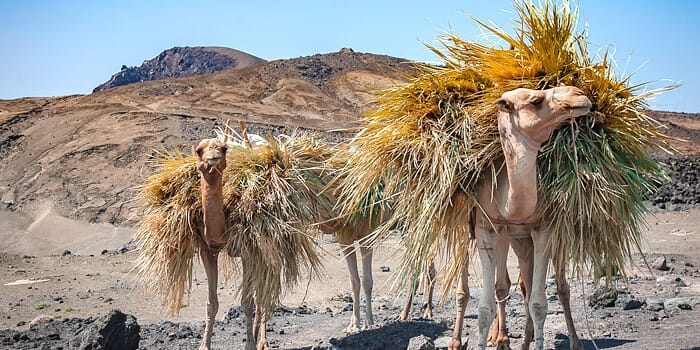 Think of the idiom "The Straw that Broke the Camel's Back" and apply it to a technology project. In any complex initiative, there will be challenges, hiccups, and errors. They should be expected, planned for, and dealt with as they arise. During this process, it's essential to pay attention to the CAUSES of the hiccups and errors to make sure they are not symptoms of deeper issues that may build up to create larger obstacles in the future. Change management professionals have studied how to spot these deeper issues and have clear strategies to not only prevent them from starting, but relieve the strain if they have already started.
Here are 10 clear warning signs that your project and team may be getting off-track. While just one or two may not derail the entire project, they should all serve as indicators that your team is showing strain and may need guidance to get realigned.
Common signs of frustration and resistance:
Discontent and frustration in the project team
Frequently missing project deadlines and milestones
Over-emphasis on minutiae at the cost of the big picture and goals
Inconsistent priorities across the project team
Independent or "rogue" operators – project team members working without input or guidance from other stakeholders
Shutdown of internal communication about the project
Refusal to participate in meetings
Project team members not willing to participate in design and testing of the system
Surfacing of hundreds of exceptions that must be addressed immediately with highly detailed solutions
Requests for detailed step-by-step guides to every possible scenario
From the outside, these signs of frustration and project resistance may seem obvious. Unfortunately, when in the middle of a challenging situation, under pressure to deliver solutions, and required to maintain normal business operations, the sources of confusion and frustration are not always clear. It's important that staff, managers, and leadership are aware of common red flags that warn that a project is starting to get off track and costs are starting to rise. (Read more about the costs of struggling projects here >>)
For more tips on keeping your project on track, download our free guide: Preventing Unexpected Costs in CRM Implementations
Contact Us
Project management industry studies reveal that more than half of project resistance could be avoided using effective change management strategies. If you feel your initiative is at risk, Heller's certified change management specialists are skilled in identifying and reducing project resistance that arises before, during and after implementations. Since each organization, and each change initiative, is unique, Heller offers a variety of change management services to ensure your organization successfully achieves your technology vision. Our services have clearly defined deliverables tailored specifically for nonprofits, and are coordinated to match your project phases. We can join your in-progress initiative to advise and realign teams that are showing signs of resistance and increasing risk.
Learn more about the services we offer here, or contact us to learn how effective change management strategies can support your project's success.
Categories: