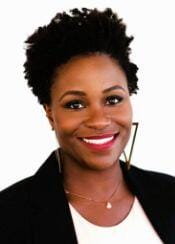 Melanie Calhoun
Consultant
Melanie joins Heller with 10 years of experience in strategy development, programming, and volunteer management for nonprofits. As a consultant, she brings a strong focus on supporting and guiding organizations through technology projects. She excels in leading the discovery and design process for Salesforce implementations, fostering collaboration and collective impact.
As a member of the 2022 Zero Hunger Salesforce Impact Lab cohort, Melanie stays at the forefront of industry trends and leverages technology creatively to enhance processes and drive innovation. Her goal is to empower nonprofits, enabling them to maximize their impact and make a meaningful difference.
Certifications
Salesforce
Education
B.A. Business Administration, University of Houston
Interests
Roller Skating
90s R&B Music
Hiking
Thought Leadership
Announcing Our First Impact Labs Cohort on Zero Hunger: Addressing Food Insecurity in the U.S.