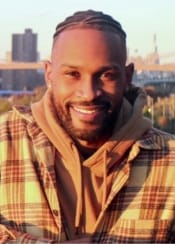 Joshua Bennett
Consultant
Prior to joining team Heller, Joshua was a Salesforce administrator in higher education. He managed over 50 Salesforce orgs, working on tasks ranging from maintenance to successful implementations. As a Salesforce Consultant, he listens to the customer's business aspirations and maps those to the right Salesforce solutions. With each project, his goal is to deliver exceptional client experience and to foster a lasting relationship built on trust and satisfaction. Joshua also has first-hand experience with nonprofits, including serving for a year with CityYear, where he helped teachers in the classroom and ran after-school programs.
Certifications
Education
B.S,  Psychology, Brooklyn College
Interests
Joshua was part of the Brooklyn College basketball team that won the CUNY Champion ship in 2020. In his spare time, he enjoys coaching local kids in his neighborhood.