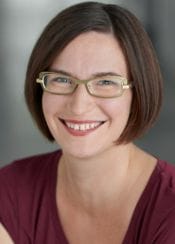 Catherine Bacon
Business Lead, Digital Practice
Catherine leads the Digital Practice in supporting clients with the strategic selection and implementation of the digital tools required to execute on their missions. Catherine brings 10 years of experience assisting nonprofit and public sector clients reach their strategic goals through the implementation and effective use of technology. She leverages her prior academic career as an English and Rhetoric Professor to translate between business needs and technological requirements and motivate the best work out of her teams.
Certifications
Project Management Professional (PMP)
Education
Ph.D. English Literature, University of Texas, Austin
Interests
In her spare time, Catherine volunteers with a local organization's writing programs meant to empower students to find their voices and tell their stories. She has also recently taken possession of a potter's wheel and is enjoying the process of learning to throw pots.