Formula for Nonprofit Marketing Automation Success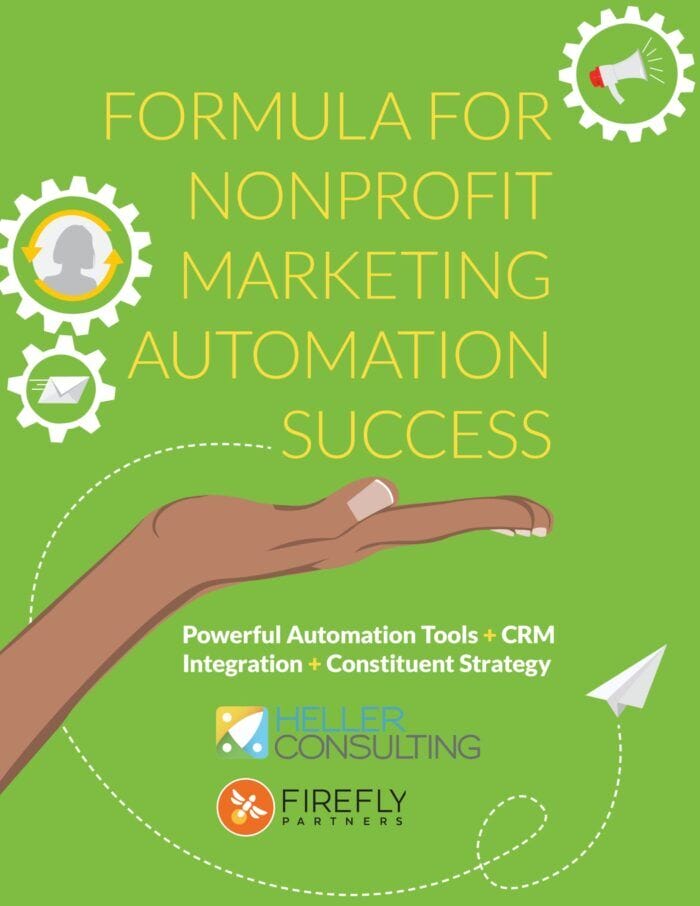 Powerful Automation Tools + CRM Integration + Constituent Strategy
In our experience, marketing automation tools are a natural extension of a successful CRM ecosystem. When you have a 360-degree view of constituents, organizations can take the next logical step and leverage automation tools to connect with donors in a personalized way, streamline program operations, and free up precious staff time.
Without the right tools, you risk compromising strategy and waste time on complicated work arounds.
But with so many marketing automation tools out there, how do you get started?
We've found that to get the most value and make the most impact, marketing automation tools must be an interconnected extension of your organization's technical ecosystem. Accordingly, we advise nonprofits to shift thinking from what's the best technology to what's the best technology that integrates with your CRM.
Together with Firefly Partners, we crafted this guide to provide you with a framework to think strategically about marketing automation – and to share some inspirational successes with marketing automation from our clients.
Download Formula for Nonprofit Marketing Automation Success today!
Download the Guide Today