At the Crossroads of Nonprofit Digital Transformation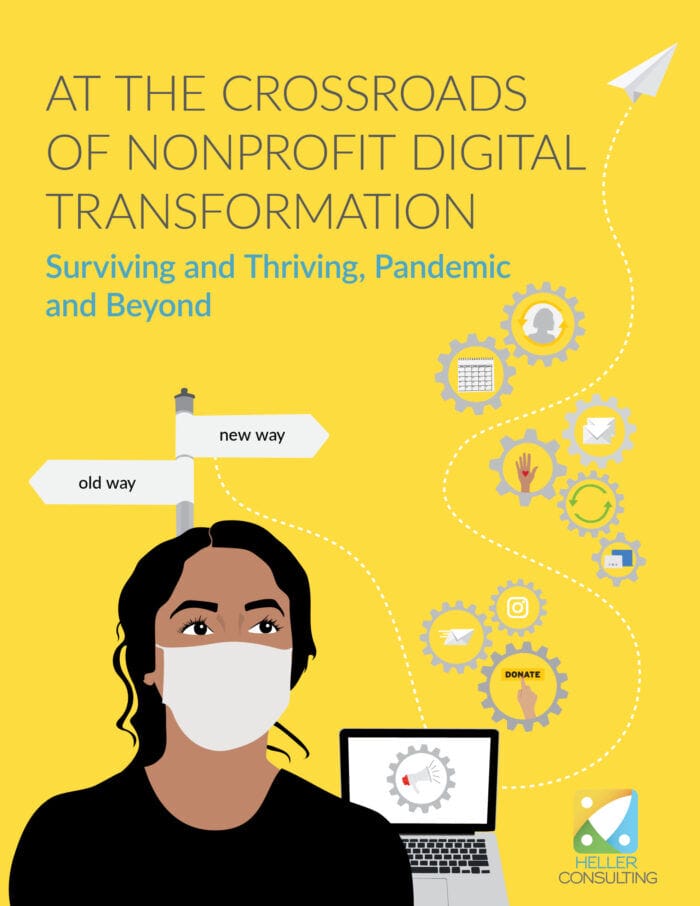 Hi there! You've found our guide from 2021 – an updated version can be found here. In our 2022 guide, we explore what has changed in nonprofit technology over the last year and how organizations have adapted. 
Our business is helping nonprofits use technology strategically to advance their missions, engage constituents, and raise funds. Heller experts keep abreast of the latest developments in nonprofit technology and each year, we take stock of emerging trends and significant shifts that are disrupting the sector.
Last year, we predicted significant changes, but no one, in their wildest dreams, could have anticipated the way 2020 would shape up.
As we sat down to write the 2021 guide, it became clear that we must look beyond what's new with major nonprofit technology vendors. Instead, we are taking a bigger aerial view of what's shaping nonprofits' use of technology.
In this in-depth guide, we talk about several key trends that emerged:
With limited resources and compressed timelines, organizations are clearsighted about their objectives and focused on quick wins to solve immediate problems.
With a remote workforce and ongoing social distancing, we look at a whole new set of technologies that facilitate the work we do, from collaborative tools and video meetings to learning technologies and digital experiences.
We examine Microsoft's new fundraising solution for nonprofits, Fundraising and Engagement. We also look at Salesforce's support of nonprofits during the pandemic and how marketing automation tools became more popular.
Download At the Crossroads of Nonprofit Digital Transformation today!
Download Today