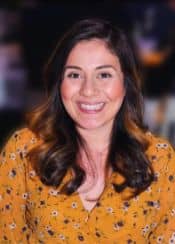 Chelsea Ayala
Administrative and Marketing Assistant
Chelsea brings her extensive administrative support background to Heller Consulting where she handles administrative and marketing tasks that support crucial business functions. She is inspired by Heller Consulting clients and coworkers and is motivated by knowing that she can make day-to-day operations easier for client work. In her spare time, Chelsea is a strong advocate for mental health, animal welfare, and supporting active-duty service members, veterans and military families.
Certifications
Inclusive Learning Experience
Information Security and Data Training
Unconscious Bias – How Fast Thinking Can Slow Progress
Interests
Chelsea loves to travel in search of great food with her spouse and two fur children, thoroughly enjoys reading, and enjoys being the chair of the local Health and Fitness Sub Club for military spouses.